Tradie finance tax tips as EOFY looms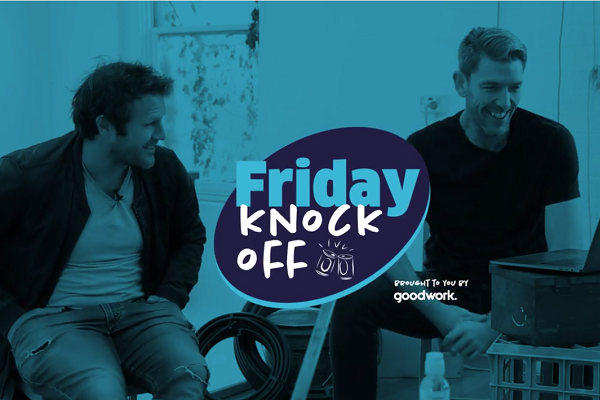 James Clyne from Melbourne-based accounting firm Clyne Partners has revealed three essential tax tips for tradies as the end of financial year looms on 30 June.
Down-to-earth financial advisor Jimmy spoke about tradie tax time on his regular finance tips segment of Friday Knock Off, Australia's Facebook TV chat show for tradies, produced by Goodwork, which has over 30,000 members.
Knowing how stressful this time can be for small business owners — especially tradespeople who have been hit by the financial impact of COVID-19 — Jimmy shares his top tips with Friday Knock Off co-hosts AFL legend Campbell 'Browny' Brown and Andrew 'Hewy' Hewett:
#1: Don't spend what you don't need.
"There are plenty of incentives out there now, but don't make the mistake of spending money just to get a tax write off," James says
If you don't plan on making use of the tools or purchases in the immediate future, it's best to hold off.
#2: Keep your log books up to date.
"I know, it's a pain to do, actually writing down all your kilometres after every trip, but it is so worth it. The cash incentive you get back is quite significant," James says.
#3: Understand the benefits available from the government.
On this week's Friday Knock Off, James breaks down the new PAYG cash boosts provided by the federal government, as well as the HomeBuilder grant's quite complex criteria.
The Friday Knock Off is a 20-minute chat show that airs at 4.30pm on Facebook every Friday, giving tradies a weekly installment of tool reviews, sports chat, financial tips and laughs.