System pro E sub distribution boards cut assembly time by up to 80%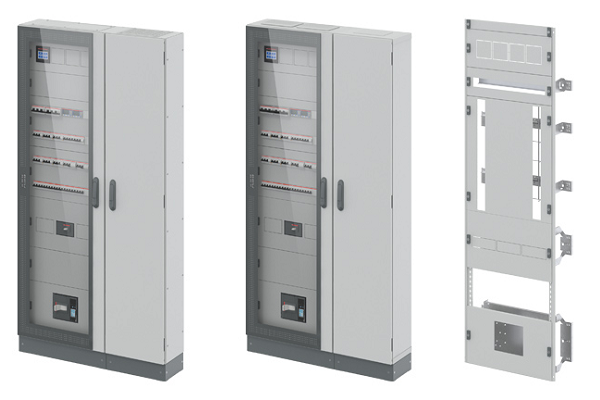 ABB has introduced the System pro E energy range of sub distribution boards that provide greater reliability, flexibility and significantly reduce assembly time. It gives commercial and residential users the ability to integrate with all types of electrical devices and build distribution panels up to 800A.
It's the first solution to combine ABB technology and the former GE Quixtra for a best of both worlds solution.
Installing the System pro E can save users up to 80% assembly time and requires 30% less stock, 15% fewer order codes and improves wiring space capacity by 20%. This efficiency also helps optimise energy distribution, a key feature of ABB's smart energy management technologies.
The System pro E consists of wall-mounted and floor-standing sheet steel cabinets as well as busbars and functional units while allowing for maximum flexibility for the panel builders and installer, ideal for any application.
The System pro E energy L provides a protection degree up to IP43 and the System pro E energy M, the mono-block solution – up to IP55. When combined with ABB's DIN-rail devices the range is also certified to IEC 61439 standard.
"ABB is always striving to develop solutions that allow customers to save time and money, through a combination clever design and smart technology," ABB global product group manager energy distribution Piero-Giorgio Schiannini says.
"Our new System pro E energy range of sub-distribution boards combine with connectivity devices to provide effective digital energy management solutions for commercial and industrial applications. The technology is flexible, easy to assemble and meets the highest safety standards. This means that installers and end-users can be confident that they are using the most safe, reliable and efficient solution for their energy distribution."