Polar is an environmental friendly and pure lighting solution.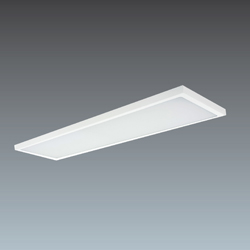 Thorn's Polar LED is the perfect office lighting solution with a wide range of sizes (1200×300, 600×300, 600×600 and 1200×600) colour temperature of 3,000K and 4,000K and lumens packages of up to 3500lms. Polar LED is available with Thorn's integrated LED Emergency Module or SensaDigital Sensor.
Polar LED is an extremely versatile luminaire (that can be recessed in a T-bar system, recessed in a plaster ceiling via plaster frame accessory, surfaced mounted or suspended) with outstanding LED efficiency and style. Its sleek design ensures that this luminaire is simple to install in retro fit or new projects. Its slim line design conveys minimal presence.
Polar LED is designed and made in Australia.
ADVERTISEMENT

ADVERTISEMENT