The blame game: what to do when something happens with PoE?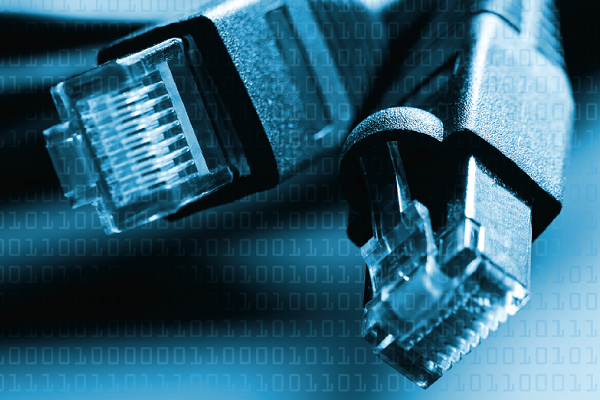 If something goes wrong with a PoE system, who is to blame? Ross McGravie looks at a cabler's responsibilities according to the law.
Imagine a scenario in which a PoE surveillance camera fails at a crucial time and an arson is committed, creating millions of dollars in damage. Once the investigations are completed, it's determined that ineffective cabling is to blame for the lack of CCTV evidence.
It's only a matter of time before the finger-pointing begins and questions are asked of who is accountable: Does the business or building owner bear the brunt of the costs for neglecting to maintain the camera, or is it the cabler or camera supplier?
It's an issue that has become all too familiar for the construction industry in recent times, with flammable cladding and structural cracks in apartment buildings grabbing most of the headlines.
Yet given the business-ending implications, legal minefield and potentially deadly consequences, few cablers or large organisations ever stop to consider potential points of failure in a cabling system.
But BICSI chief executive officer Paul Stathis says it is mandatory for every cabler to consider how a small mistake or equipment mishap can have massive consequences.
"I've spent years on the manufacturing side of cabling and we would often talk about the ongoing costs of a network failure (if you're a stockbroking firm), and it could be tens of millions of dollars a minute," Paul says.
Extend that to banks, supermarkets and essential infrastructure services and the disruption and damage bills are enormous.
Problem is, the scope for failure in the cabling system will be amplified the more we rely on Power over Ethernet (PoE) technology – particularly as 20 billion devices are expected to be deployed for the Internet of Things (IoT) globally next year.
Who pays?
When something does go wrong, the inclination for many is to duck for cover. The only certainty is that insurance companies will seek restitution from those deemed to have caused or contributed to the incident under what's known as subrogation. The Law Institute of Victoria says the doctrine of subrogation allows an insurer to exercise rights that the insured may have against third parties; and claim any double recovery made by that insured. In a feasible example of what cablers could face, the Victorian Civil and Administrative Tribunal awarded more than $5.7 million to apartment owners after the November 2014 fire at Melbourne's Lacrosse Tower fire.
The builder was found liable for the flammable cladding, but contractors (including the architect, fire engineer and building surveyor) were deemed to have breached contractual obligations and ordered to proportionally reimburse the builder for a combined 97% of the costs. When applied to the hypothetical arson, much of the damage bill could be given to the cabler if they can be shown to have veered from standards, manufacturer's instructions or industry protocols.
Protect yourself… for now and for the future
First and foremost, a cabler should ensure their work is compliant with the relevant standards and warranties. Thankfully, the Telecommunications Compliance Advice (TPCA1) form – the mandatory compliance document required by Australian Communications and Media Authority (ACMA) – can come to your rescue. The form should include as much detail and information as possible, including photos, warranties and job specifications, such as materials used.
"We strongly advocate that anyone who is registered as a cabler should recognise that the TPCA1 form is your best friend if something goes wrong, even if it's 10 or 20 years' time. But if you don't have the documentation that says what you did, the work that someone else does in the following 19 years can be attributed to you," Paul says.
Generally speaking, if the standards for product, installation and configuration are followed, there's sufficient buffer in there to be adequately protected.
"If something does go wrong and you come under the microscope from the insurance company and can prove that everything is in accordance with the standards, then you've done the right things, so it's demonstrable that someone else has caused it. Insurers are not judging you, but they are looking for what to pin the blame on, so they can recoup their payouts. So if you're non-compliant, they'll say 'Sorry sir, I can't cover you'. But if you are compliant, you're covering yourself."
Read all about it
Prevention is always better than cure, so it pays to be proactive.
"What we're saying to cablers is find out about this stuff . The information is everywhere," Paul says.
"So when clients ask about PoE, the cabler is well informed – not only to demonstrate that he is a professional by being up to date with current trends but also has an understanding of what to do to do it properly."
If in doubt, go to the right sources. For example, pedigree manufacturers, who develop compliant products and often sit on standards committees, produce a plethora of material to ensure optimum performance.
There are many standards and regulations that address remote powering, but it's important to refer to the ones applicable to Australia, such as the recently released AS 11801.1- 6 suite of cabling standards, and the soon-to-be-updated AS/CA S008 and AS/CA S009 cabling regulations.
Avoid standards from other countries that may be in conflict with guidelines in Australian standards. Some international standards like IEEE802.3bt (PoE) and ANSI/BICSI 007 (Intelligent Buildings) have a global context and can be used in unison with local standards.
There is also no shortage of information about best-practice guidelines available from industry associations, like IEEE, BICSI, Ethernet Alliance, UL and HDBaseT Alliance, which provide excellent "instructions on how to manage cabling for PoE".
When legacy cabling is an issue
Much of the angst derives from PoE being deployed on existing cabling, which essentially is expected to perform beyond what it was designed to do.
"Data cabling is basically telephone cabling on steroids. It's beefed up in terms of its frequency-carrying capacity and its noise rejection. They're only designed to handle for what I call 'bursts' of energy – on-off , on-off – so the duty cycle for carrying current is fairly low. However when you're putting PoE on it, it's constant current and on all the time," Paul explains.
"If you've got high continuous current, it will get hot … Is there potential for a fire? Probably not … combustion is only likely is very extreme situations. But under those conditions, the cable may actually deform and lose its engineered twist rates, configuration and its ability to handle data traffic.
"It will still handle power and data but not the data rates expected … and in extreme cases will shut down. (In our initial scenario) the packets of data will go from the camera to the server, but won't get there because it keeps faulting and failing."
Don't assume
Given that PoE is "the next avalanche of technology" due to its ease of deployment, it is crucial that cablers never assume the system is operating as it should.
Many billions of devices will be powered remotely from the PoE switch as it's considered safe, secure and non-hazardous. But such assumptions can only be made by installers if PoE-rated cabling products are used and specific PoE deployment methodology is employed.
Before adding PoE devices, the simplest way of determining the capacity of an existing system is to perform tests using a cabling analyser.
"By checking relevant parameters, the analyser will say if the cabling will or won't support PoE, which is a great get-out-of-jail-card for the client and the cabler," Paul says.
But paying attention to the entire system and the variables that may affect performance is another prudent measure.
From an installation perspective, for example, ignoring recommendations for a maximum of 24 cables in a bundle can be a recipe for disaster.
If you have the standard 0.2mm conductor (24-gauge cable) at a 40ºC ambient temperature, BICSI recommends only 12 cables in the bundle; whereas using a larger 0.325mm (23-gauge cable) conductor, permits 24 cables in a bundle because of the superior heat rejection.
But when the cables are in a hotter environment of say 55ºC – for example, a cable running 10cm under a tin roof on an industrial site in the middle of Australia – as few as just one cable is recommended in a bundle.
Paul says the heat will affect the geometry of the cable – the plastics will melt or soften and could lose its shape and severely deplete performance (data capacity). In a mission-critical situation like a medical environment, this gradual degradation of a system can be the difference between life and death.
Time to act
The turmoil in which the construction industry finds itself has led to widespread calls for greater accountability, at every step of the process.
Insurance Council of Australia chief executive Rob Whelan says he hopes the Australian Building Codes Board would establish a nationally consistent audit
and risk assessment regime to assess buildings.
In time, this focus will extend to cabling, particularly as the prospect of smart buildings and Cisco's digital ceiling concept are increasingly integrated into residential and commercial developments.
The key for cablers will be to stay informed about technological advances, follow the guidelines and specifications, and document everything you do.
Only then will you be fully prepared to address accountability concerns, and avoid being engulfed in blame and a blaze of publicity.