Tektronix digital storage oscilloscope launch by element14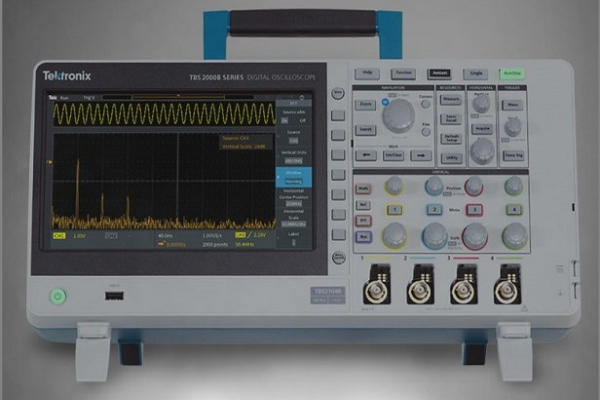 The development distributor element14 has added the new entry level TBS2000B Digital Storage Oscilloscope from Tektronix to its test and measurement portfolio.
Electronics designers, test engineers and educators can now use its easy-to-use controls, automated measurements and large 9" display. The TBS2000B offers exceptional performance and advanced debugging at an affordable price point.
Building on the performance of its predecessor, the TBS2000 model, the latest device is a complete drop-in replacement with the same form factor and programmable interface.
It features 32 automated measurements and on-waveform cursor readouts with search and mark features that enable easy identification of events that occur in the acquired waveform. It also comes with TekVPI, Tektronix's proprietary probe support interface, which enables wide application coverage using the latest active differential and current probes with automatic scaling and units.
It also has a range of connectivity options including WiFi support with a dongle, two USB host ports and 100-BaseT Ethernet for easy sharing of measurements and collaboration.
"The Tektronix TBS2000B series offers a major upgrade on one of the most popular products in the element14 test and measurement range and is suitable for a range of applications including IoT, automotive, defence, power and education," element14 global  head of test and tools James McGregor says.
"Users of the earlier TBS2000 will easily transition to this new product and benefit from using brand new, cutting edge technology. Intuitive control via the 9" display and automated measurements will increase productivity and speed up design and test processes."