Solar chimneys can save energy and lives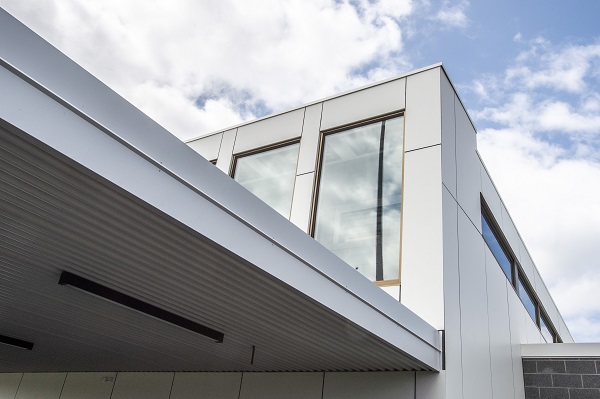 In a collaboration between RMIT University and the City of Kingston, researchers have developed the worlds-first solar chimneys which aim to cut energy costs in half while increasing safety by adding to a building's evacuation time if needed.
The solar chimney works by ventilating fresh air and sucking smoke out of a building in case of a fire.
As hot air rises, the chimney vents out the top which sucks cooler air in through the house or building. When it's cold outside, the chimney can be closed, to direct the absorbed heat back into the building and keep it warm.
This same theory works when there's a fire; the hot air rises and is vented through the top of the building.
A solar chimney is a passive solar heating and cooling system that harnesses natural ventilation to regulate the temperature of a building. It's estimated that 19% of the world's energy resources going towards HVAC according to US Department of Energy, Buildings Energy Data Book, 2012. Solar chimneys can work towards lowering this number.
Researcher Long Shi says solar chimneys have well-established environmental credentials, but its potential for improving fire safety had not been explored: "In an emergency situation where every second counts, giving people more time to escape safely is critical.
"Our research demonstrates that solar chimneys offer powerful benefits for both people's safety and the environment."
Long also cites the chimney's ability to boost the strong cost-effectiveness of sustainable technology.
Kingston City Council mayor Georgina Oxley says the council was excited to be a part of the groundbreaking project: "Creating new and innovative ways of reducing energy consumption in our building design is something that is a priority for Council.
"The solar-chimney that has been installed at the new state-of-the-art Mentone Reserve Pavilion not only allows us to harness clean green energy to heat and cool the building, helping Council achieve its environmental goals, but it also has the potential to save lives in the event of a fire. This is a truly remarkable design."
The chimney can be retrofitted or new and is relatively cheap when factoring in the HVAC savings.
ADVERTISEMENT

ADVERTISEMENT