Swedish company to supply power line cover conductors for bushfire prevention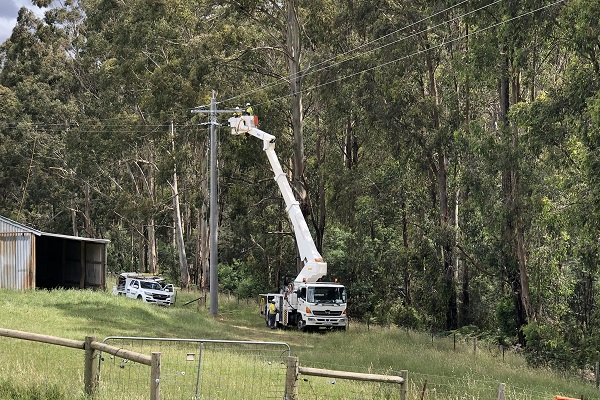 Swedish cable manufacturer amokabel has created an Australian subsidiary will the goal of creating lightweight covered conductors for overhead distribution network plans for bushfire-prone areas.
According to studies by the CSIRO, amokabel's technology reduces risk of bushfires by 98% and can be installed for one quarter of the price of underground cable, making it a very cost-effective solution available.
With the conductor surrounded by multiple layers of insulation, the electrical current is contained if a power line falls onto dry vegetation or a tree branch falls on top of it, eliminating one of the main cases of bushfires.
A series of pilot projects of the amokabel solution are in use with funding by the Victorian State Government, delivered in partnership with Groundline Engineering and utility customers.
"Our covered conductor has huge potential in Australia to save lives and reduce CO2 emissions from bushfires. Thanks to its lightweight design, utilities can deploy it on existing poles on a like-for-like basis without the need for expensive infrastructure upgrades," amokabel chief executive Peter Eriksson says.
"While it is suitable for any power distribution network in the country, we foresee initial demand coming from sites with elevated bushfire risk as it is quick and straightforward way to protect the network."
While lightweight covered conductors are relatively new in Australia where other types of covered conductor is used, the lightweight variants are well-established in Scandinavia.
It's also used widely around the world, including in the Middle East and India where the insulation protects the grid from extreme weather conditions such as heavy snow and sandstorms.
ADVERTISEMENT

ADVERTISEMENT