Study finds that UV exposure is the most common carcinogen in construction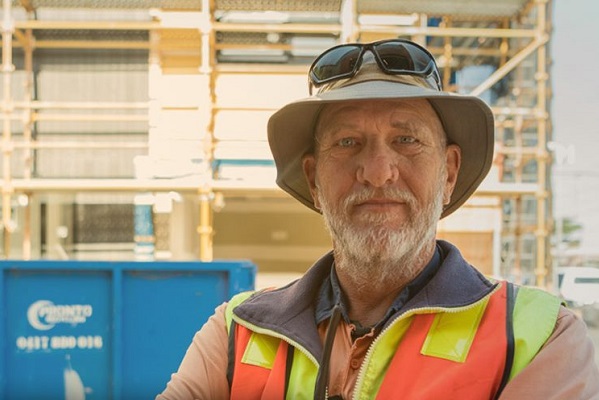 SafeWork Australia has released a report measuring carcinogen exposure in the workplace and has found that ultraviolet (UV) radiation is the most common carcinogen construction workers are exposed to. While most workers are exposed to it each day, only 8% use adequate protection methods.
The Australian Work Exposure Study (AWES) assessed the tasks undertaken in various construction roles for 459 workers for 38 different carcinogens.
It found that the most common cancer-causing agents or substances were UV radiation (86%), tobacco smoke (59%), crystalline silica (38%), diesel engine exhaust (37%), wood dust (36%) and lead (24%).
For the most prevalent carcinogen, only 8% of people taking measures against to protect themselves is alarming.
"Many construction workers may not think of UV as a carcinogen when compared to the likes of tobacco smoke, silica and diesel fumes," Cancer Council Australia chair and head of SunSmart, Heather Walker says.
"However, it's really important to remember that just because you can't see, smell or feel UV radiation doesn't mean it isn't dangerous. In many ways this makes UV more of a threat as it's hard to know when your skin is being damaged until it's too late."
Australian Radiation Protection and Nuclear Safety Agency (ARPANSA) director of assessment and advice Rick Tinter notes that Australia has some of the most extreme UV levels in the world and that workers need to take extra care to avoid UV radiation levels.
"Each year in Australia 1.2 million outdoor workers are exposed to UV radiation at levels five to 10 times more than that of indoor workers, and as a result are at greater risk of developing skin cancer."
Australia has the highest rate of skin cancer in the world with around 200 melanomas and 34,000 nonmelanoma being removed each year.
"The risk of skin cancer increases every time their skin is exposed to UV radiation so covering up all year round is really important," Heather says.
ADVERTISEMENT

ADVERTISEMENT