Stealth Acoustics X-series in-wall speakers
Speaker manufacturers often claim their product to be invisible but can't fulfil the promise. Stealth Acoustics goes one step further and makes a speaker from your wall.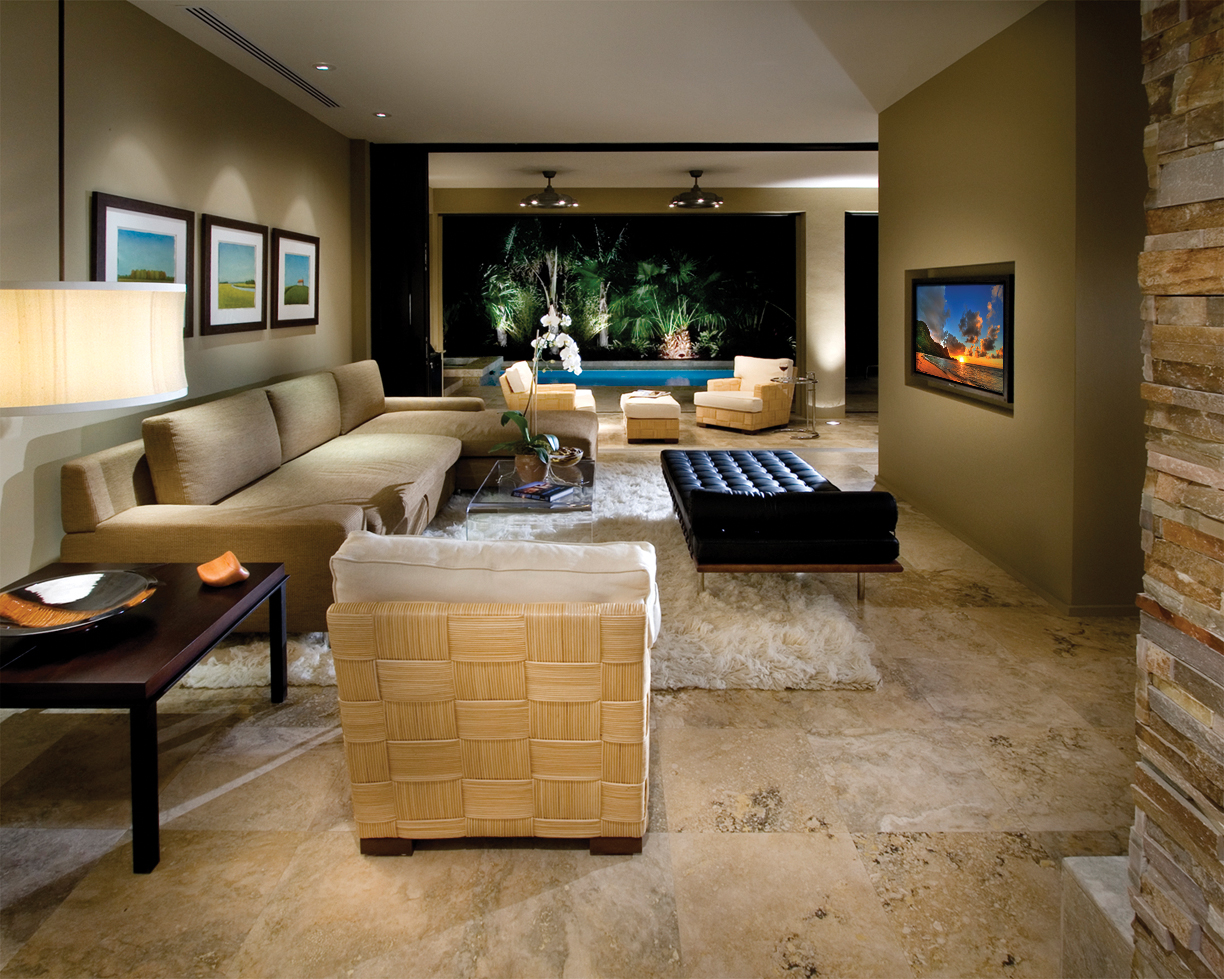 US manufacturer Stealth Acoustics has released its new X-Series of full-range, invisible, flat-front speakers for wall and ceiling installations.
Stealth is a division of systems integrator Dimensional Communications, which has more than 35 years' experience in manufacturing speakers.
Stealth speakers don't sit behind your wall – they are your wall. Stealth uses a three-layer composite material that is formed to match the adjoining wallboard, then it's finished with standard materials instead of an unsightly grille.
The front panel of the speaker is mechanically isolated from the surrounding wallboard to prevent any cracking or dislodging of the finishing materials. The result is an invisible solution without sonic compromise that is distributed by the Melbourne business QualiFi.
"With the X-Series, we now have a speaker solution that we are very confident will satisfy the needs of the domestic and commercial AV market," marketing manager Ralph Grundl says.
"It eliminates the clutter of speaker boxes in homes, and in boardrooms and other commercial environments, while maintaining high-quality audio."

He says the system is installed and finished as easily as a plaster sheet in a stud wall or ceiling space, and no special brackets or glues are required.
The speakers reproduce high and mid-range frequencies using patent-pending carbon-fibre motor assemblies conceived by Stealth. High-power neodymium magnet motors attach directly to carbon-fibre plates that reside just behind the speaker's face.
Each Stealth speaker is tested before it is shipped to further ensure consistent quality.
Stealth has the same characteristics as regular speakers, including frequency response, sensitivity and power handling, as well as other specifications of high-end visible in-wall speakers. No special equalisers or signal processing is required.
All of the speakers use a simple multi-stage crossover network that incorporates poly-switch protection circuitry. System reliability is greatly enhanced by employing crossover components that exceed the rated power of the speaker. Each stage of the speaker system is further protected from overload by self-resetting poly-switches.
The poly-switches act as a sentry regarding how much power is delivered to the speaker. If amplifier power exceeds the rated capacity of the speaker, the poly-switches reduce the power until the excess is removed, then reset the speaker to normal operation.
A bespoke 8" cone woofer is employed to reproduce lower frequencies in the speakers and subwoofers. The cone woofer energises air in a small-volume sealed internal chamber that activates the speaker's flexible front panel face – this technology is known as an acoustic lever.
Stealth's acoustic lever principle couples excursion of the woofer to a much larger surface area of the panel to provide warm and naturally extended low frequencies.
Stealth speakers come with a standard 10-year on-site warranty, provided they are used in a domestic application. This warranty covers not only replacement of the product but also refinishing and repainting as required to match the original installation.