Stabila hits the mark with new specialist installation level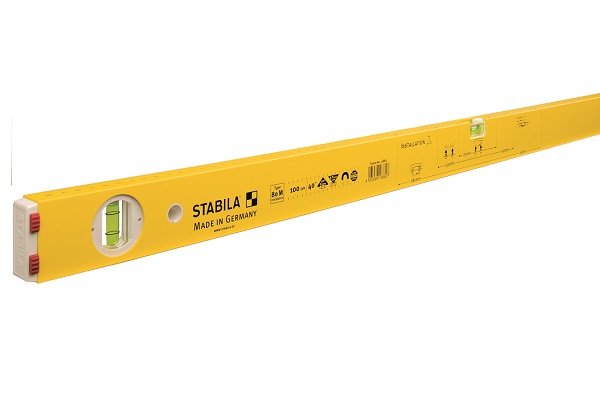 Stabila, a manufacturer of measuring tools, has released the new Stabila 80 M installation level to the Australian market. The latest offering comes with the most common installation dimensions across its aluminium profile and is specifically designed for transferring installation points.
This makes it easier for users to align, mark and drill based off different installation points and for additional strength, it comes equipped with two rare earth magnets, ideal for metal components.
For added stability, it comes with anti-slip end caps and a continuous bridge across the vial.
"Stabila is not only known for delivering some of the world's most accurate measuring equipment, but also for cooperating very closely with the industry when it comes to product development," Stabila Australia managing director Kathy Jack says.
"Products like our 80 M installation level are a great example of this as this range was specifically designed for very targeted applications. As a result, we can now offer a range of products that are based on the renowned, high-quality STABILA design, but which offer a number of additional components that ensure reliability, accuracy and ease-of-use on very specific jobs."
The Stabila 80 M comes in 600mm and 1000mm lengths and can measure in both normal and reverse position, measuring at 0.5mm and 0.75mm increments respectively.
ADVERTISEMENT

ADVERTISEMENT