SpeakerCraft for the masses
"This industry has changed dramatically," says SpeakerCraft chief Jeremy Burkhardt. And SpeakerCraft has certainly changed with it.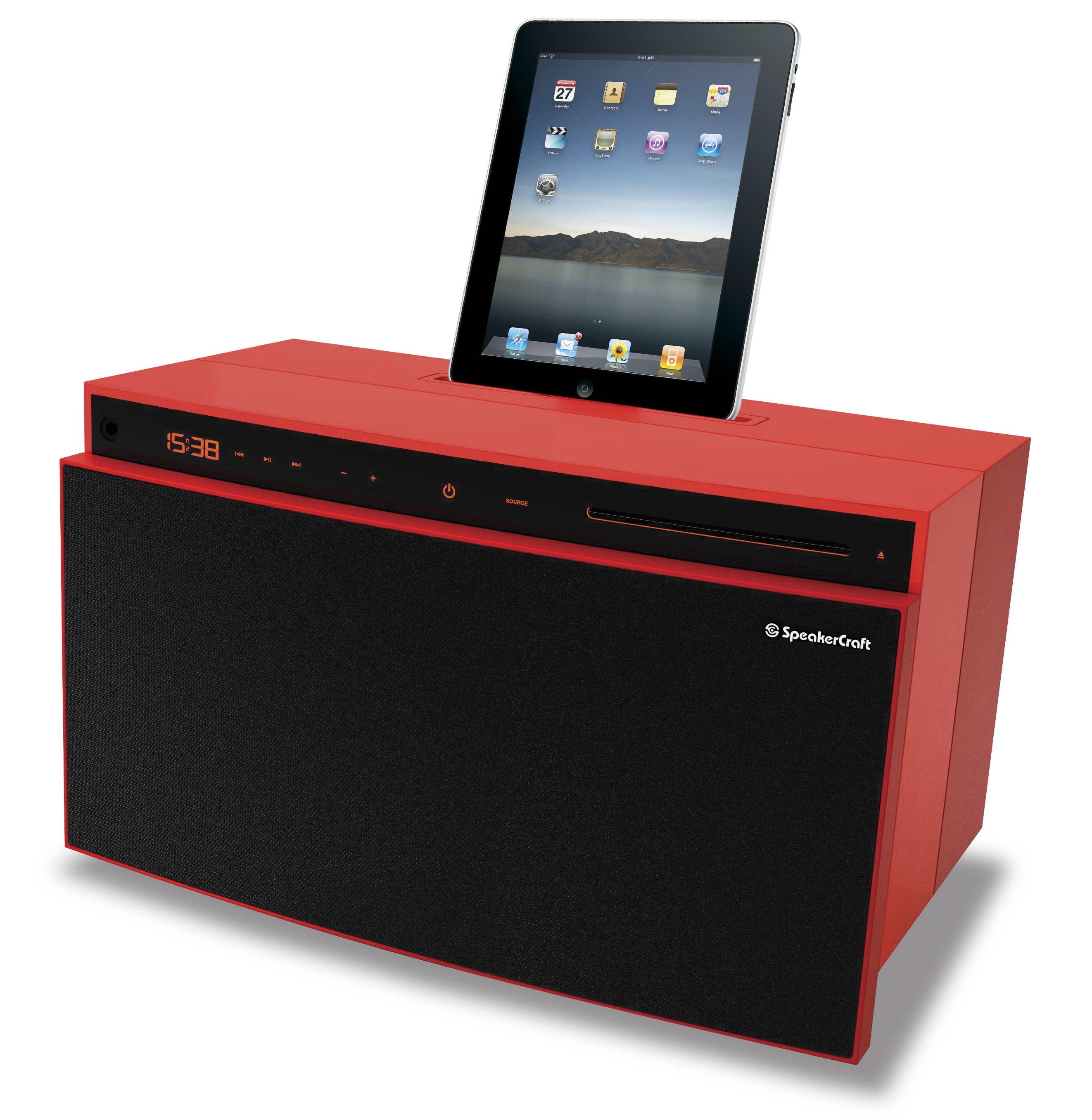 Most notable for being the inventors of in-wall speakers, the company is rapidly adopting popular 'consumer' technologies into its custom product ranges, in particular the iPad.
"We believe that there is more to gain at the mass level of the market," the always-chipper Jeremy said at the CEDIA Expo/SpeakerCraft press conference. "That's why, with our new range of products, we are going downstream to that mass merchant level.
"We are changing the core of our company because there is a new market landscape."
This change has seen the introduction of, among many other products, the first iPad-enabled integrated amplifier – FloBox and FloBox Mini.
These units feature integrated iPod/iPad/iPhone docks, as well as a CD drive on the larger version. Both models also include an FM tuner and a mini USB port allowing for sync with most digital delivery systems including iTunes.
"There is an entire generation that has missed out on high-performance audio reproduction because of MP3 music delivered through cheap headphones and mediocre electronics," he said. "We want them to experience a room filled with sound that completely changes there opinion of what music can sound like and that is exactly what the FloBox does."
The Flobox has a driver compliment of two 3 ½ inch mid-woofers and two ¾ inch dome tweeters supported by a single 5 ¼ inch subwoofer. The FloBox Mini has two 3 inch woofers and two ¾ inch tweeters. The two units will be available in a black, white, silver, red or yellow high-gloss, piano finish to either blend in or stand out in any environment.
FloBox will be available is American giant retailers, Magnolia and Best Buy.
Jeremy says it was interesting to note how the touch panel market has effectively given up now that the iPad is in play. This, he says, is why it is so important for manufacturers to quickly develop viable solutions for installers.
"Over the last two years we have seen a lot of dealers (approximately 15%) go out of business. With our diverse new range of products we are giving struggling dealers something to sell. Something that is exciting to sell."