The NBN and the Connected Home
The 7th annual Connected Home Conference has come and gone for 2010, with 80+ industry members coming together at Sydney's Doltone House to get an update on the current state of the NBN and how the home automation industry is set to benefit from the roll-out.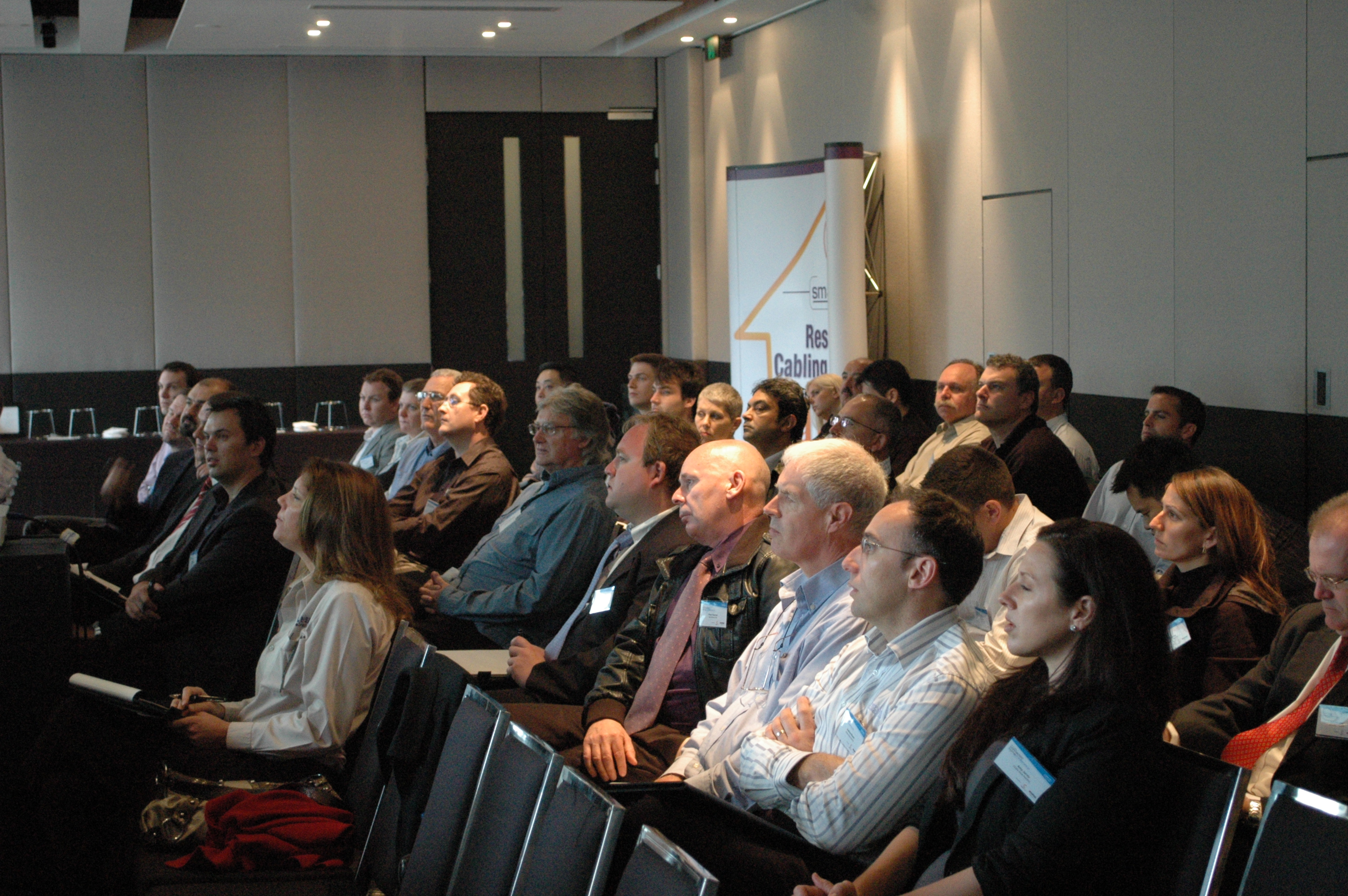 Taking place on 19 October, this year's event featured our most extensive line-up of speakers ever, as well as an audience featuring a veritable 'who's who' of the Australian connected home industry.
The theme of the days was, "The NBN and the connected home", which focused on how this industry can make the most money out of Australia's largest ever infrastructure project, what to expect and when to expect it.
The day also saw the launch of the first Smart Home Code of Practice, set to be available from November.
Delegates heard from:
• Trent Williams – NBN Co
• Peter Kamensky and Mark Duke – Primus Telecom
• Dr George Margelis – Intel
• Erik Jansink – Ipswich Community Aid
• Rada Stanic – Cisco
• Willam Ehmcke – Connection Research
• Marc Tan – Telstra
• Guy Burbidge – SBS
• John Fennell – Copper Development Centre
Below is a selection of the presentations from the day to download.
Connected Home would like to thank the event sponsors, Clipsal and Copper Development Centre, for making the event possible.