SolarEdge to showcase expanded PV solutions at All-Energy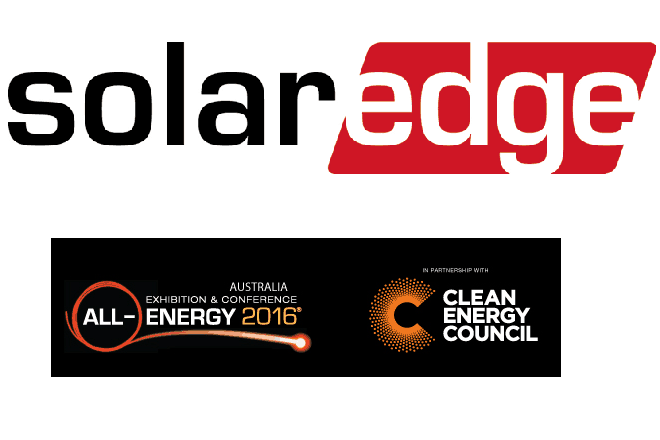 SolarEdge Technologies will unveil its expanded PV solutions to further enhance the solar energy experience at the All-Energy exhibition.
With thousands of StorEdge systems already deployed around the world and in Australia, SolarEdge is extending its StorEdge solution, which supports increased self-consumption and grid independence. Further expanding its smart energy management solution, SolarEdge is leading the integration of PV and smart homes with the launch of a new smart load management suite. SolarEdge is also featuring new commercial services, smart module support and its HD-Wave inverter.
To meet customer demand and to offer a wider range of capabilities, the manufacturer is extending the StorEdge solution to include AC coupling, extended power & capacity and connection to three-phase SolarEdge inverters. These additional configurations, such as double battery installations, allow for StorEdge to be tailored to meet specific energy requirements of homeowners. Now with expanded battery compatibility, the StorEdge solution supports Tesla's home battery, the Powerwall and the LG Chem's RESU10H battery and RESU7H batteries. SolarEdge continues to develop strong alliances across the PV value chain to enhance its storage offering.  
SolarEdge is also launching its new device control suite, which further enhances a system owner's energy independence. The new suite is designed to direct excess PV energy to appliances during the day in order to shift energy consumption to match PV generation. The suite includes load switching devices and immersion heater controls.
"SolarEdge is dedicated to offering the Australian market cost-effective and innovative solutions that increase the rate of solar energy proliferation," says SolarEdge vice president of global sales Zvi Lando.
"Our extensive portfolio at All-Energy this year represents our growth and leadership in the solar energy industry and commitment to advancing the Australian PV market."
SolarEdgewill also be previewing its HD-Wave technology inverter that uses a novel power conversion technology. The HD-Wave inverter is ≤7.6kW, ≤11.5kg, has 99% efficiency and excellent reliability.
Expanding on its power optimiser offering, SolarEdge will also be showcasing its new generation power optimiser for smart modules. The new generation of integrated power optimisers features a lower-profile design with snap-in technology for manufacturing flexibility and easy serviceability.
SolarEdge invites All-Energy attendees to visit its stand, #2228, to meet its local and global management teams, learn more about its new product offerings and provide feedback.