SolarEdge launching interactive, virtual solar show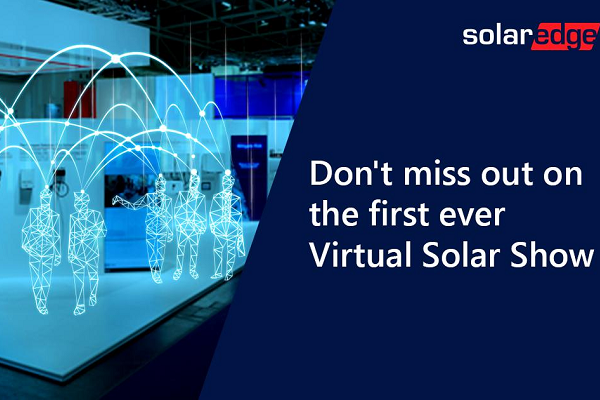 SolarEdge has announced its plans to create an interactive, virtual solar show on the week of 15 June 2020. In the face of the COVID-19 pandemic, this virtual fair looks to replace the cancelled trade shows, giving the solar industry the opportunity to see, hear and engage with others about the newest smart energy innovations and learn about the latest industry trends, while maintaining social distancing.
Spanning across two days, the online show will present SolarEdge's latest in commercial and residential smart energy solutions, offer personal meetings with its team of experts, give online lab tours, training sessions and leadership presentations. The full SolarEdge booth experience is available to installers and solar industry professionals.
"Always looking for creative solutions to overcome obstacles, whether overcoming technology challenges or driving the industry forward under the present circumstances, SolarEdge has decided to use our leadership position to ensure that the solar community has an exciting opportunity to mobilise during this challenging period," SolarEdge founder and vice president of marketing and product strategy Lior Handelsman says.
"We believe that as part of the recovery process, the world will better understand the growing need to build a more resilient electric network based on renewable energy. By offering this innovative and interactive solar show, we hope to help installers prepare for this new future and help them drive their businesses forward."
SolarEdge is also open to collaborating with others in the industry for the show. To find out more about the show or sign up with the early bird registration, follow this link.