Signify launched voice-activated outdoor lighting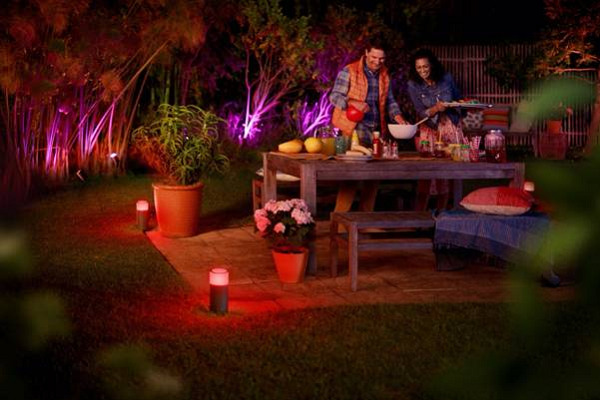 Signify has extended its Phillips Hue outdoor collection with a new range of smart wall lights and low-voltage fixtures. On top of that, the smart lighting can now connect to a smart home assist for voice activation.
Phillips Hue range introduces outdoor uplights and dowlights that create strong and unique directional light effects that build on the 16 million colours and 50,000 shades it can offer.
"The Hue Outdoor range allows you to discover the magic of using colour to completely transform your garden or entertainment spaces. With the cooler months approaching, this new range can transform your outdoor areas into a warm space for entertaining or relaxing," Signify channel marketing manager for the Pacific Duane Shore says.
The new Hue Outdoor range, including pathway lights, wall lights and low-voltage fixtures, lets users turn on their lights or have it automatically turn on when arriving home or leaving.
This is all controlled with the Hue app in a Home or Away mode that is adjustable to individual movements. A geolocation feature can turn the lights on or off based on where you are and proximity to home.
Philips Hue works with all the popular home voice assistant systems including Google Assistant, Amazon's Alexa, Samsung SmartThings and Apple's Siri among others. Once connected, the lighting fixtures can react to your voice and change in real time.