Shedding some light on downlight risks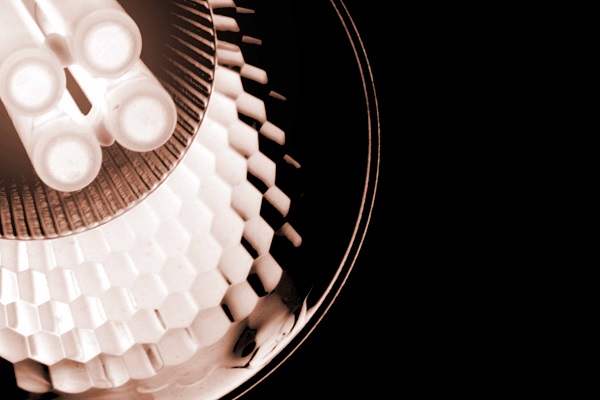 New downlight regulations aim to act as a buffer between compliant products and the home consumer. Anna Hayes reports.
Lighting suppliers are being reminded by Lighting Council Australia of a change in the regulations around the supply of residential downlights, after their risk level was reclassified by the Electrical Equipment Safety System (EESS).
Under the new regulations, household recessed LED luminaires will be classified as EESS level 2, while decorative lighting such as lighting chains or rope lights are still under review but are likely to remain as level 3 products once the related standard is finalised.
While all decorative lighting was incorporated under the AS/NZS 60598.2.20 Standard, rope lights have recently been separated into AS/NZS 60598.2.21 to align with the IEC standards.
While the standards process is separate to that of the EESS regulations, participating jurisdictions use the Standard, AS/NZS4417.2 Regulatory compliance mark for electrical and electronic equipment: Part 2: Specific requirements for particular regulatory requirements, as a central point for listing equipment types, use the standard committee process to get industry input, and also put the final draft out to public comment.
Under the new regulation, downlight products will be required to hold a compliant test report while the decorative products, if level 3 status is agreed upon, will require a certificate of conformity. All products must be registered on the EESS national database and marked with the regulatory compliance mark (RCM). The supplier (importer or on-shore manufacturer) must be registered in the EESS database.
Penalties can occur for not marking the RCM, marking the RCM without permission or marking the RCM on unsafe equipment, among other offences. Penalties are state-based but generally amount to 40 penalty units ($100 per penalty). In Victoria, the penalty is 60 units.
While the changes mostly affect importers and manufacturers of these devices, electrical contractors are being encouraged to look for the RCM mark to ensure that the products they use comply with regulatory obligations. The process is largely about imposing pre-market filters to help ensure that only safe and compliant equipment reaches the market.
Prior to the EESS, there was a 'prescribed list' of products which, because all States and Territories had to agree on adding or removing an item, tended to remain largely untouched. The EESS has allowed for more agility in regulation, with assessments of new products but also older products to ensure that their risk level was appropriate.
The Electrical Equipment Safety System (EESS) was developed off the back of a 2007 independent review of electrical equipment safety systems across Australia by the Electrical Regulatory Authorities Council (ERAC). A number of recommendations were subsequently made, including the development of a regulatory framework aimed at increasing consumer safety. The EESS outlines the safety requirements for registration of responsible suppliers and equipment in a national database, and is intended to create nationally consistent safety legislation throughout the country.
The EESS imposes a classification of household, personal and similar electrical equipment into three levels of risk – Level 1, 2, and 3, with different pre-sale  requirements for each level. It requires the registration of responsible suppliers, supports a publically accessible database of these suppliers and equipment, and promotes use of the Regulatory Compliance Mark (RCM) as a single trademark for recognition of compliance with the EESS.
As of 2019, due to an Inter-Governmental Agreement (IGA), oversight of the EESS moved from ERAC to a Ministerial Oversight Committee which appoints a representative on the Standing Committee of Officials (SCO). Current signatories to the IGA are: Queensland, Western Australia, Victoria and Tasmania, with other jurisdictions either progressing or considering implementation of the EESS.