Schneider Electric introduces Easy UPS 3L 500 and 600kVA to make continuing business easy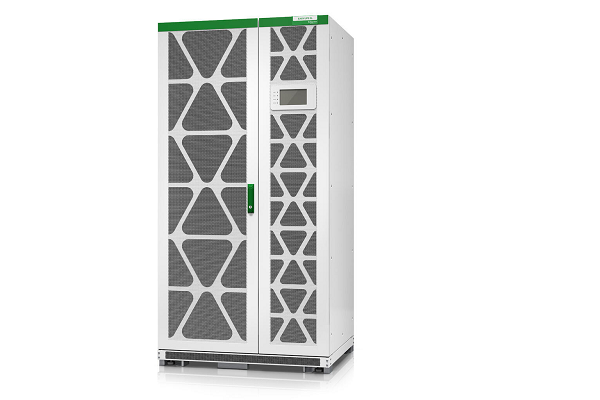 Schneider Electric has released the Easy UPS 3L, the newest addition to the Easy Uninteruptable Power Supply (UPS) three-phase range which extends the medium range to 500 and 600kVA (400V) for external batteries.
Available in all regions that support 400V except Japan and China, the Easy UPS 3L simplifies and streamlines configuration and service, delivering high availability and predictability to medium and large commercial buildings, data centres and light industrial UPS applications.
The device has a compact footprint and robust electrical specifications to protect the critical equipment from damage due to outages, surges and spikes.
It also features a wide battery voltage window and accommodates a variety of battery configurations including battery banks. While a full range of options and accessories make it easy to integrate into different environments.
"Thanks to an exceptional combination of competitive specifications; robust, flexible and fault-tolerant design that enhances availability; and an optimised footprint that saves valuable real estate, the Easy UPS 3L is the ideal choice for easy business continuity and optimised investment, whether it's on your shop floor or in your electrical room," Schneider Electric global vice president three-phase UPS offer management and marketing Mustafa Demirkol says.
"It is easy to configure, easy to use and easy to service. By further extending the Easy UPS three-phase range, Schneider Electric continues to fill a market need by offering easy, robust and competitive solutions that prioritise safety, efficiency and availability for today's connected businesses."