Schneider Electric expands its PowerLogic PowerTag Energy range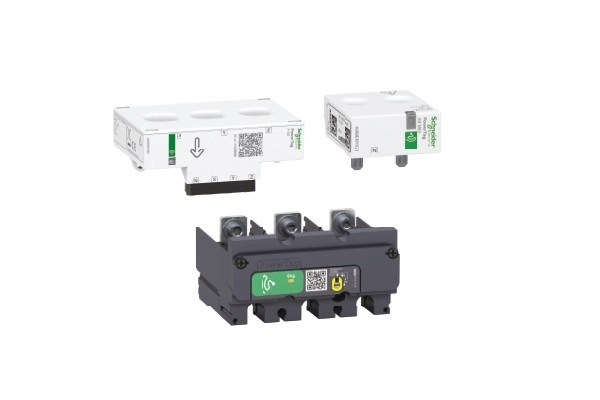 Schneider Electric has increased its PowerLogic PowerTag Energy range which includes the world's smallest wireless Class 1 energy sensor.
With the aim of enhancing the monitoring of electrical assets with an easy and compact connection to electrical devices using wireless communication, the PowerTag Energy gives electricians monitoring and accurate energy metering at the zone and load level.
It's now available up to 2,000A and comes with a remote display.
Designed for any type of building, the PowerTag Energy monitors and measures current, voltage, power, power factor and energy. Data is sent wirelessly to a concentrator/gateway, which can provide data to energy or building management systems, or through webpages.
Customised e-mail or SMS alarms enable facility managers to remotely monitor their electrical assets. Non-intrusive, wireless communication immediately enables easiness of installation and commissioning.
PowerTag Energy is a key enabler of IoT EcoStruxure Power architecture. It brings new opportunities to today's power systems and energy management applications.
"PowerTag Energy is truly the energy monitoring system of the future," Schneider Electric vice president of power products and solutions and energy management business Farokh Ghadially says.
"This compact, modular wireless technology can be quickly added to electrical distribution protection devices. PowerTag Energy is delivering combined metering and alarming close to loads, with authenticated and encrypted communication.
"In the past, metering was often on the main incomer circuit breaker and provided a broad overview of the electrical system. Today our customers need to know proper functioning of critical loads, energy consumption by zone or process, and to better interact with their installations. In fact, a business operating without this IoT-enabled strategy is overlooking enormous new opportunities to impact energy efficiency, improve resilience, and create new value."
The main benefits of the PowerTag are its ability to save space, it's easy to install, it's modular and flexible and it comes in a comprehensive range for whatever is needed.
ADVERTISEMENT

ADVERTISEMENT