S-5! releases the PVKONCEAL, a concealing module skirt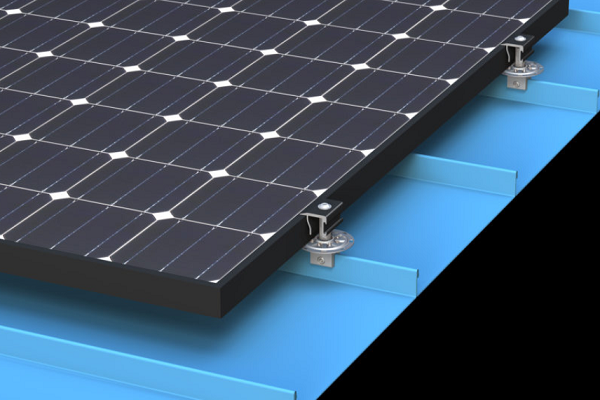 S-5! has released the PVKONCEAL, a rail-less metal rooftop solar PV system that adds visual appeal.
PVKONCEAL is a module skirt that conceals the lower and/or upper edge of the solar array and mechanical and electrical components underneath to give you an attractive, finished look.
It's prefinished black with high-quality PVDF (polyvinylidene fluoride – the same premium paint finish used to coat metal roofs), use PVKONCEAL to match black module frames. The module skirt is made of corrosion-resistant aluminium to last the life of solar panels and the metal roof.
The versatile solution can be used in two orientations to cover module frames from 30-46 mm thick.
PVKONCEAL also helps to minimise the intrusion of small animals, debris and unwanted objects under the solar array.