RS Components releases MRO Solutions, points to Fluke ii900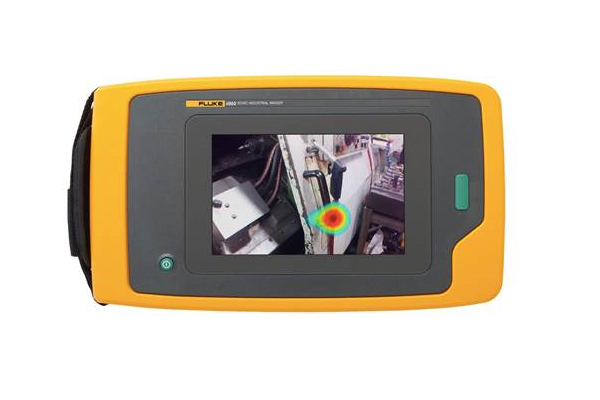 RS Components has released the latest edition of MRO Solutions, the magazine for all maintenance repair and operations needs.
The latest edition looks at energy efficiency, the products and opportunities to help businesses reduce their energy consumption, optimise efficiency and minimise production costs.
One of the ways RS Components points to understanding energy use and is the Fluke ii900 Sonic Industrial Imager. It's a fast, simple way to detect compressed air, steam, gas and vacuum leaks.
The handheld Fluke ii900 boasts SoundSight technology which converts sound waves to a visual image.
Traditional methods for detecting leaks include monitoring and detecting leaking hissing noises, coating suspected areas in soapy water for bubble detection and ultrasonic devices to detect high frequency sounds often in an extremely noisy industrial environment. The Fluke ii900 Sonic Imager, on the other-hand, allows leak detection in difficult to access areas, detecting leaks up to 50 metres away and in spaces that are physically impossible for maintenance engineers to reach.
"RS has been serving the needs of buildings, facilities and energy management professionals for decades. RS works closely with strategic partners like Fluke to deliver problem solving solutions such as the ii900," RS Components ANZ managing director Scott Philbrook explains.
"The technology and innovation this product brings with it is a huge game-changer to many industries we deal with each and every day, helping our customers to drive down their energy bills – benefiting not only the environment but their bottom line."