RS Components, CRC Industries Australia announce partnership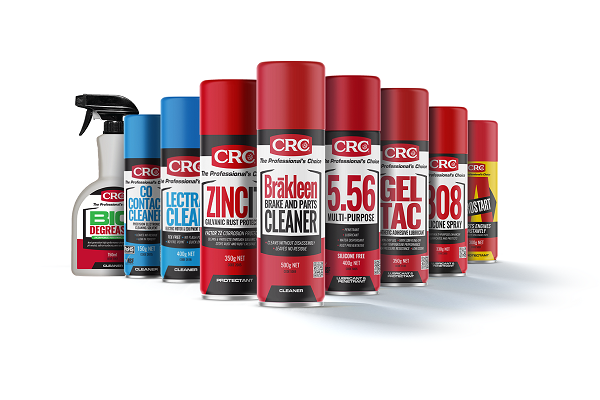 RS Components has announced that it has a new partnership with CRC Industries Australia, a manufacturer of high-quality aerosol and bulk lubricants.
This cooperation is a natural partnership for RS Components, who will now be providing CRC products as a part of its overall offering to engineers and procurement managers in Australia & New Zealand. The brand supplies a wide range of industry-grade lubricants, anti-rust products and adhesives for customers in the manufacturing, marine, automotive and electrical industries – amongst others.
CRC works a lot with clients who operate in the particular fields RS Components service, and CRC's product offering has these three attributes in spades.
"CRC Australia is proud to be partnering with RS Components and sees great synergies. We have begun developing excellent key stakeholder relationships and are in the process of working on exceeding end user expectations with the team," CRC Industries Australia head of industrial sales trans-Tasman Melanie Mangos says.
CRC's prestigious history and longevity as a company is only surpassed by the quality of the products and services it provides. In short, CRC's innovative research and development team continually develops new and improved products to help our clients perform their job faster, easier and safer.
"CRC has a great reputation and industry recognition," RS Components managing director AU/NZ Scott Philbrook says.
"It makes perfect sense to provide CRC's fantastic range of products to our diverse customer base in Australia. We are proud to be working alongside such leading brands and are excited to see what the future holds for both RS and for CRC."
RS stocks over 100 new CRC products in Australia ready for fast delivery.