RS Components are proud to be 'By Your Side'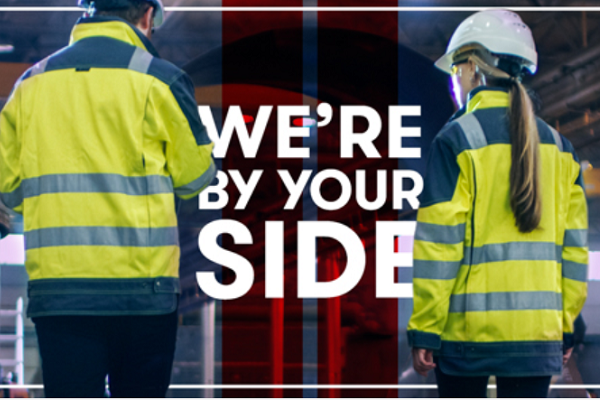 In response to these uncertain times RS Components, an omni-channel provider of electrical, industrial and electronics components have launched a global campaign: 'By Your Side'. It aims to lead the industry by being readily accessible to supply the equipment businesses need to keep operations running during any economic condition.
"We're moving to be by the side of Australian and New Zealand industries in supplying critical parts and spares to help so many heroes do what they do best to help everyone get through this," RS Components vice president Cuong Vo says.
"The entire ANZ RS Components team would like to acknowledge all our essential workers that have supported the whole economy during this time.
"This campaign has been devised to help our customers the quickest path to recovery by assisting thousands of businesses to operate in a new way due to COVID-19. We've had to adapt our business to allow this shift and help all our customers to manage theirs effectively."
Accompanying the 'By Your Side' campaign, RS Components is running a variety of promotions with up to 90% off their line of products, 10% off hand tools until the end of July or 10% off new customer's first orders.