DOT downlights endeavor to better the best with new LED engineering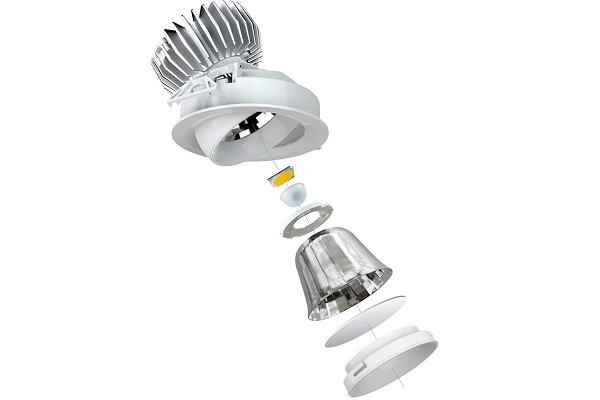 With its state-of-the-art LED technology, DOT Downlights, a part of the Pierlite portfolio, has launched a new league of lighting with the KIMBAL engineered range.
With over 40 years in the lighting industry, the New Zealand-based DOT Downlights enters this new space with the launch of its KIMBAL series for commercial, health and retail applications. Offering stylish and adjustable forward-thinking luminaire design, the collection features four distinct lighting solutions; fixed and adjustable recessed downlights, surface mounted downlights and spot lights.
The DOT Downlights' design team committed to a 'second to none' philosophy, incorporating only the best in chassis component materials, LED light sources, electronics, sustainability and ease of installation, the KIMBAL engineered range offers a comprehensive, elegant and functional solution.
"Our ongoing commitment to quality throughout design, development and production remains evident across the KIMBAL engineered range, showcased in its construction and ease of installation, advanced glare-control technology and visual comfort, aesthetics and performance," DOT Downlights general manager Paul Austin says.
"The KIMBAL engineered range encompasses advanced LED technology, increased environmental consideration and seamless design.
"For example, the Adjustable Recessed KA6 series features an exclusive heatsink to assist in lifespan, optional remote Bluetooth-compatible multi-wattage drivers and a tool-free mounting system. Alternatively, the surface mounted series features unique architectural details and flexibility. Offering design-freedom in all ceiling structures, it can be surface mounted, tube suspended or cable suspended."