ROBUS releases the VEGAS COB LED Flexi-Strip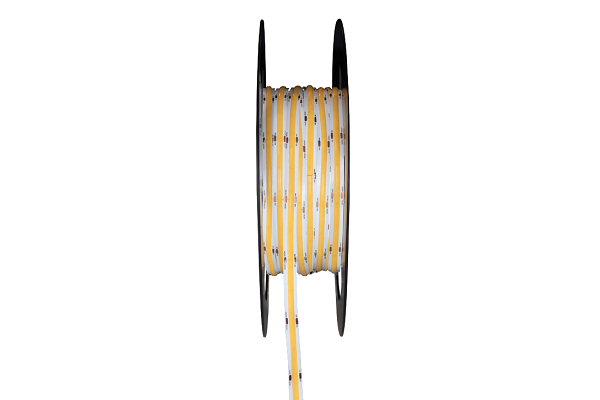 ROBUS has launched the new VEGAS COB 24V LED Flexi-Strip range.
The new Chip-On-Board range is fully compatible with the existing range of VEGAS drivers, extrusions and ROBUS Connect WiFi controllers while giving users a dot-less and smooth lighting effect.
The range boasts a high colour rendering index (CRI) of >90 which makes it ideal for applications that require an accurate reproduction of colours under lights like retail spaces where shop owners need to present their goods as accurately as possible.
Available in 3000K or 4000K colour temperatures, in IP20 or IP67 for indoor or outdoor installations, the VEGAS COB 24V LED Flexi-Strip and VEGAS COB Easy Clip Connector ranges offer not only superior lighting performance but the ability to create bespoke lighting effects in any number of lighting projects.
ADVERTISEMENT

ADVERTISEMENT