RCD Ultra-safe: WWEST's world-first RCD innovation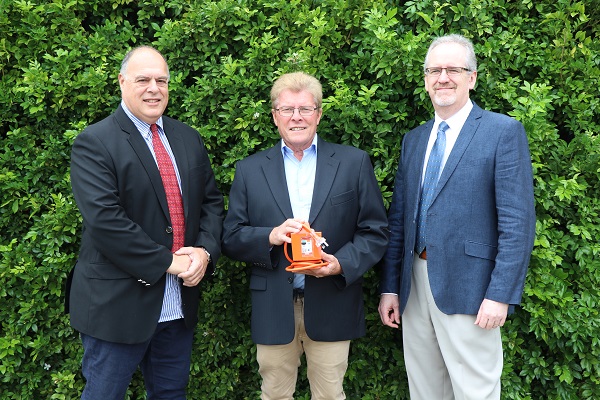 World Wide Electrical Safety Technology (WWEST) has developed a Revolutionary Residual Current Technology (RCD) Ultra-safe device. RCD technology eliminates electrical surge issues, dramatically reduces risk of fire and arc flash and eliminates active to earth short circuits.
The new technology, fully tested by a NATA-approved testing agency and complies with Australian Standards, can now be integrated into commercial and consumer electrical products to mitigate the electrical safety risk and prevent injuries and potential loss of lives.
The RCD Ultra-safe safe utilises the RVT (residual voltage technology) incorporating voltage monitoring to complement the existing capabilities of the RCD, making it invaluable to industry by enabling additional safety features:
Protection against reverse polarity
Protection against loss of supply neutral
Protection against loss of main earth
Enables protection for isolated/unearthed supplies
Enables electrical protection for supply voltages as low as 110V.
Important as the features of the RCD Ultra-safe are, perhaps more significant are the changes the technology enables and the resultant benefits arising from those changes.
The RCD Ultra-safe is set to advance electrical safety to the next level with the most significant electrical safety breakthrough since the introduction of the RCD itself.
"The RCD Ultra-safe device changes the functionality of a traditional RCD and provides an unprecedented level of safety to electrical applications. The RVT-VMD when coupled with an RCD, enables it to work in all earthed and importantly unearthed systems, creating a world-first Class II Rated RCD," WWEST director, research and development Wayne Callen says.
RCD's were developed some 45 years ago and are recognised globally as one of the most important form of electrical protection.
As huge as the advance was, an RCD is dependent on a large number of factors functioning effectively, especially issues pertaining to the earthing system itself. There are many electrical products that operate in situations where a conventional RCD does not provide electrical protection.
Associate Professor Trevor Blackburn (retired of UNSW) states that up to 90% of electrical fault conditions are earth related: "Many of these earth related issues are beyond our control and not easily remedied such as dealing with difficult soil types such as sandy or hard rocky soil types or corrosion impacted connections etc," he says.
"Electrical protection within an earthed environment is often problematic."