R&M puts ribbon fibre cables in main distribution frames for carriers and data centres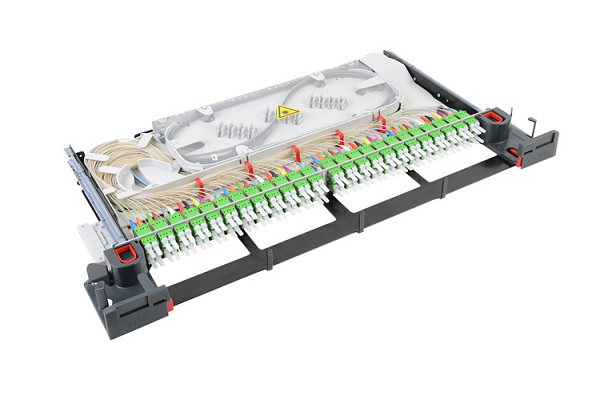 Reichle & De-Massari (R&M) has solved the task of placing more fibres in existing fibre optic cabling to expand and compress to contact more subscribers and transmit data faster. With its new PRIME Ribbon distribution module, users can increase the number of optical fibres in a rack from 30% to 40%.
Compared to single-fibre cables, ribbon fibres offer a number of advantages including a higher number of fibres with the same cable as well as splicing eight or 12 fibres in one working step. This lets three-to-four more fibres be laid in a conduit or rack compared to the usual.
The PRIME ribbon distribution modules occupy a 3/4 height unit in a 19" rack with a capacity of 96 fibres. In addition to the splice patch variant with LC duplex or SC couplings, R&M offers a pure splice variant for 288 splices.
Suitable for fibre to home projects in combination with the PRIME racks, the systems can also be used for network expansion  in central offices, POPs and street cabinets.