R&M releases new patch panel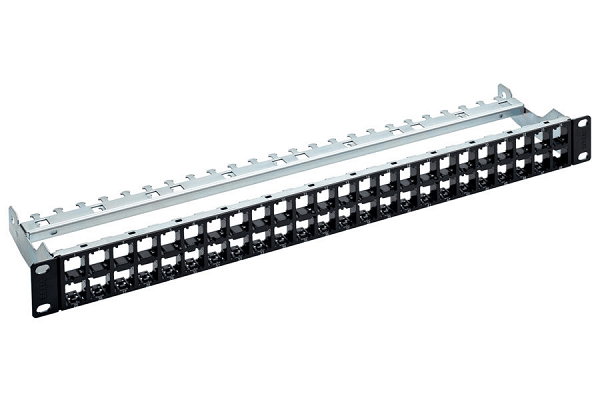 Cabling solution manufacturer R&M has released its new patch panel, the ELISO. The ELISO 19-inch (48.2cm) 1U copper patch panel has a cable tie shelf integrated into its design and can accommodate up to 48 modules.
ELISO is designed to accommodate the R&M HD security system with its two-level protection concept: colour coding, locking option or automated infrastructure management systems. The panel comes shipped with optional labelling strips, fastening kick and integrated port numbering.
A range of optional accessories are available for the ELISO panel, including HD dust covers, coding clips, plug guards and cable guides.