QuickSafety electrical compliance app raises over $400,000 in seed funding ahead of national launch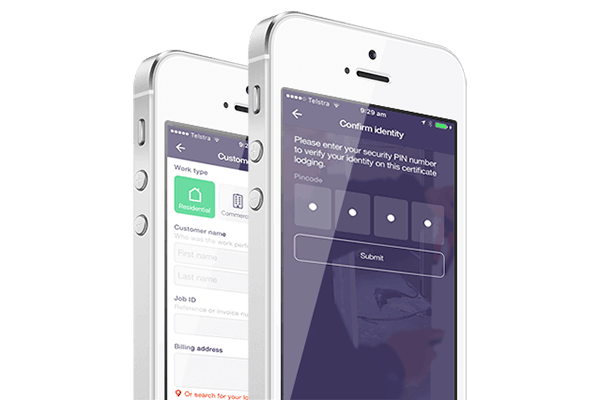 QuickSafety has announced it will soon be launching its electrical safety compliance software after completing BlueChilli's accelerator program and raising over $400,000 in pre-seed funding.
BlueChilli is an Australian tech start-up accelerator and specialises in helping non-tech founders apply technologies to their start-ups in order to disrupt their industries.
QuickSafety, which was founded by Kurt Alexander, who spent 37 years in the electrical industry, is a software product that provides electricians with an easy to use app that gives safety alerts in real time and instantly tests compliance assessments.
"Compliance and regulatory frameworks are ripe for disruption, and in matters of electrical safety we know that the inefficiencies in the sector are an issue that can be addressed with technology, such as what QuickSafety are bringing to market," says BlueChilli chief executive Sebastien Eckersley-Maslin.
"Whether looking at blockchain, AI, AR, web/mobile, IOT or hardware, most start-ups are revolutionised by applying these technologies to their business concept and as a result can meet gaps in the market and address needs that competitors can't. BlueChilli exists to empower early-stage start-up founders to break down the barriers to entrepreneurship and achieve their vision of building impactful, investible tech start-ups that solve the world's greatest challenges."
QuickSafety will address a life-threatening gap that exists in most electrical projects, namely the fact that there is no validation of the accuracy of electrical safety testing and compliance assessments, which are legally required.
QuickSafety conducted its own analysis and found 42% of tests for electrical compliance were inaccurate and did not meet the requirements of AS/NZS 3000. Not only does this present a significant safety risk for end-users and electricians, it also carries high legal exposure.
"You wouldn't use in inaccurate ruler to measure safety distances, yet in the electrical industry compliance tests are rarely validated for accuracy and are later proven to be inaccurate and therefore dangerous. This solution is so critical for safety and will make a significant difference to businesses globally. I knew I needed to bring it to market quickly and to ensure it had the scale to be used in multiple industries worldwide around compliance," says Kurt.
"BlueChilli's Accelerator program gave me the start-up support, confidence, and technical expertise to do that and meant that we could gain traction quickly and efficiently. As a result of the program and its mentors we were able to launch a product that was attractive to investors. The continued touch points we have access to are a greatly valuable resource to us.
The solution already has a number of clients that have signed on pre-official launch, including NRG, Haz-Elec, UGL, Jolimont Global and FDP Mining.
Jolimont Global chief executive Lex McArthur had early access to QuickSafety and says it's a solution to an escalating safety and compliance problem in the mining industry.
"In the future, we believe that if a mine doesn't have QuickSafety, it's electrical assets and the safety of personnel using them are likely to be compromised. Electrical circuitry is becoming the critical asset of each mine and all need 24/7 availability and monitoring. The circuitry that runs this must be fail-safe, and QuickSafety is a best-in-breed example of digital technology for mining."
QuickSafety will officially launch in three months nation-wide, with future plans to serve the global compliance market.