ABB announces new wireless security system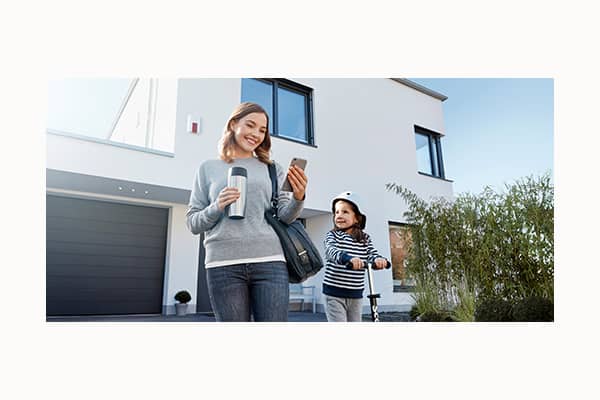 ABB has announced its ABB-secure@home intrusion and alarm system that offers protection both inside and outside the home via effective infrared detection. The system also offers door and window monitoring, as well as safeguarding against fire and flooding.
ABB-secure@home has been designed to be user-friendly and integrates with ABB's existing home automation solution and door entry system, ABB-free@home. The central unit works in tandem with ABB-free@home and can be used to manage and monitor all of a building's safety and security functions. This includes setting and disabling the intrusion alarm, either with the ABB-WelcomeTouch panel or remotely via the MyBuildings portal, through a PC or mobile device.
Security sensors can be split into pre-defined or customised zones and activated according to customer need, while the safety sensors monitor smoke or water leaks. ABB-secure@home also uses the latest encrypted wireless technology with bi-directional communication to maximise protection.
"The ability to protect and keep your home safe, even when you're not there, is one of the most important functions of smart building automation. Users can now access the same level of intelligent control for their security system as they can for their heating and lighting. Safety, lighting, blind control, thermoregulation and door entry are now part of a single intelligent and integrated system," says ABB Building Automation global product manager Axel Kaiser.
Additional features include a stylish, state-of-the-art design with an integrated capacitive backlit keypad and an easy to use interface with an intuitive configuration wizard.