Q CELLS launches Q.HOME in Australia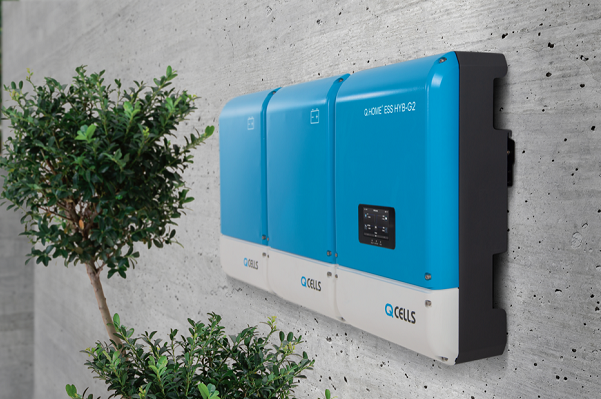 Q CELLS, international solar panel provider has launched the Q.HOME+ESS HYB-G2 (or Q.HOME), the first of its kind energy storage system in Australia. The launch down under comes off the Q.HOME's success in the European market.
"With Q.HOME, we are offering consumers the opportunity to experience true energy independence and freedom from Australia's uncertain electricity prices," Q CELLS Australian key account director Myungsin Shim says.
"With its scalable nature and ability to be paired with any Q CELLS solar panel, Q.HOME is suitable for all locations and house types, and a broad range of budgets, enabling homeowners to maximise their renewable energy utilisation by capturing and storing unused power."
A key differentiator for the Q.HOME system is that it's the first seamlessly integrated hybrid inverter and battery system introduced in the Australian market.
Once paired with Q CELLS solar panels, it gives users a comprehensive solar solution that is covered by a single warranty for technical support and backed by leading local support, something that isn't currently available in Australia.
Q.HOME is scalable from four to 12kWh, making it suitable for all types of homes.
"Although Australia already has some of the highest levels of uptake of solar energy in the world, many consumers living in our major inner cities or smaller homes have been experiencing difficulties producing enough electricity on limited roof spaces," Myungsin says.
"This is the same battery technology that has been used in world's biggest commercial solar power storage facility, the Hornsdale Power Reserve in South Australia."
For even greater control over solar power, Q.HOME comes with its own web-based monitoring system which lets users track their power usage and how much is stored in the system as well as allowing for easy system maintenance.
Homeowners can have peace of mind knowing that the Q.HOME solution is able to be paired with a 25-year warranty. Extended product warranties ensure the new solar solutions can withstand the harsh Australian climate.