Projection screen installation problems
Two new screen systems from Screen Research are making life easier while getting around some of the common installation problems.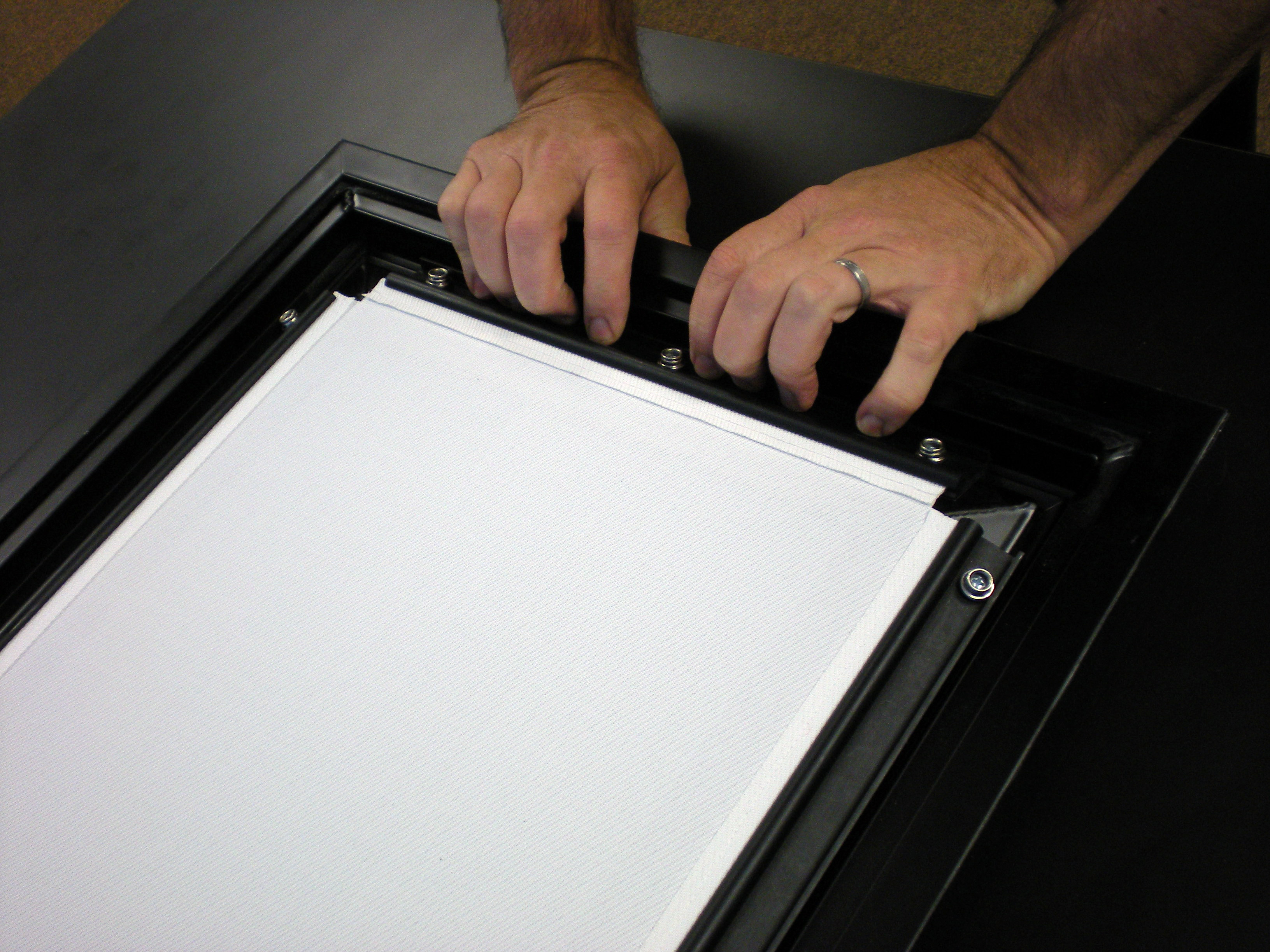 Screen Research, a world-class provider of innovative projector screen solutions for the home theatre and professional markets, has announced two advanced screen systems for its projector screens.
The company says the engineering prowess exhibited by its new TFX floating tab-tensioning system and FastGrip fabric attachment system are the latest examples of its installer-first focus, delivering compelling versatility and ease of installation.
Screen Research's patent-pending TFX tab-tensioning system delivers one of the highest levels of screen rigidity and flatness available to achieve optimal image quality for hanging or motorised screens. This solves a common installation problem.
The simple and effective TFX system keeps a hanging screen surface flat when in use, with no distortion and no edge-warping so the projected image is presented in the best possible manner.
Installers traditionally resort to hanging a weight on the bottom of the screen paired with supporting cables to maintain tension to the screen ends. As the screen size gets larger, characterised by increasingly rigid screen materials, this proves to be a less than ideal solution that results in warping, distortion and overloading the structure with excess weight.
With TFX, one weight "floats" inside the other, independently applying the vertical and lateral force to eliminate these issues. The lighter and more efficient screen design uses the inner weight engaging with the outer to safely ascend as one, with no danger of damaging the screen. Weights can then be optimised to take care of the variables of screen surface material and screen size and drop, eliminating any possible distortion to the roller structure.
The FastGrip fabric attachment system, meanwhile, provides comparable benefits to custom installers using Screen Research's fixed ClearPix acoustically transparent or SolidPix solid-screen material solutions.
FastGrip makes it simple, fast and foolproof to attach the selected screen surface to the frame, saving time for installers and delivering the picture quality their customers demand.
The system's three levels of adjustment allow for any stretch in the fabric caused by multiple installations of the same screen, at all times ensuring the screen is evenly tensioned. Should a customer desire a screen upgrade, de-mounting and re-installation is easy because the same frame can be used.
In addition, Screen Research's StopLight black backing fabric can easily be mounted to the same FastGrip structure by using a snap-fastener system to eliminate light that may otherwise affect image quality.