Phoenix Contact DC Charging Connectors
Phoenix Contact offers high-performance connectors to charge large DC battery units. The DC interchangeable battery concept for power applications has been specifically developed for electric commercial vehicles.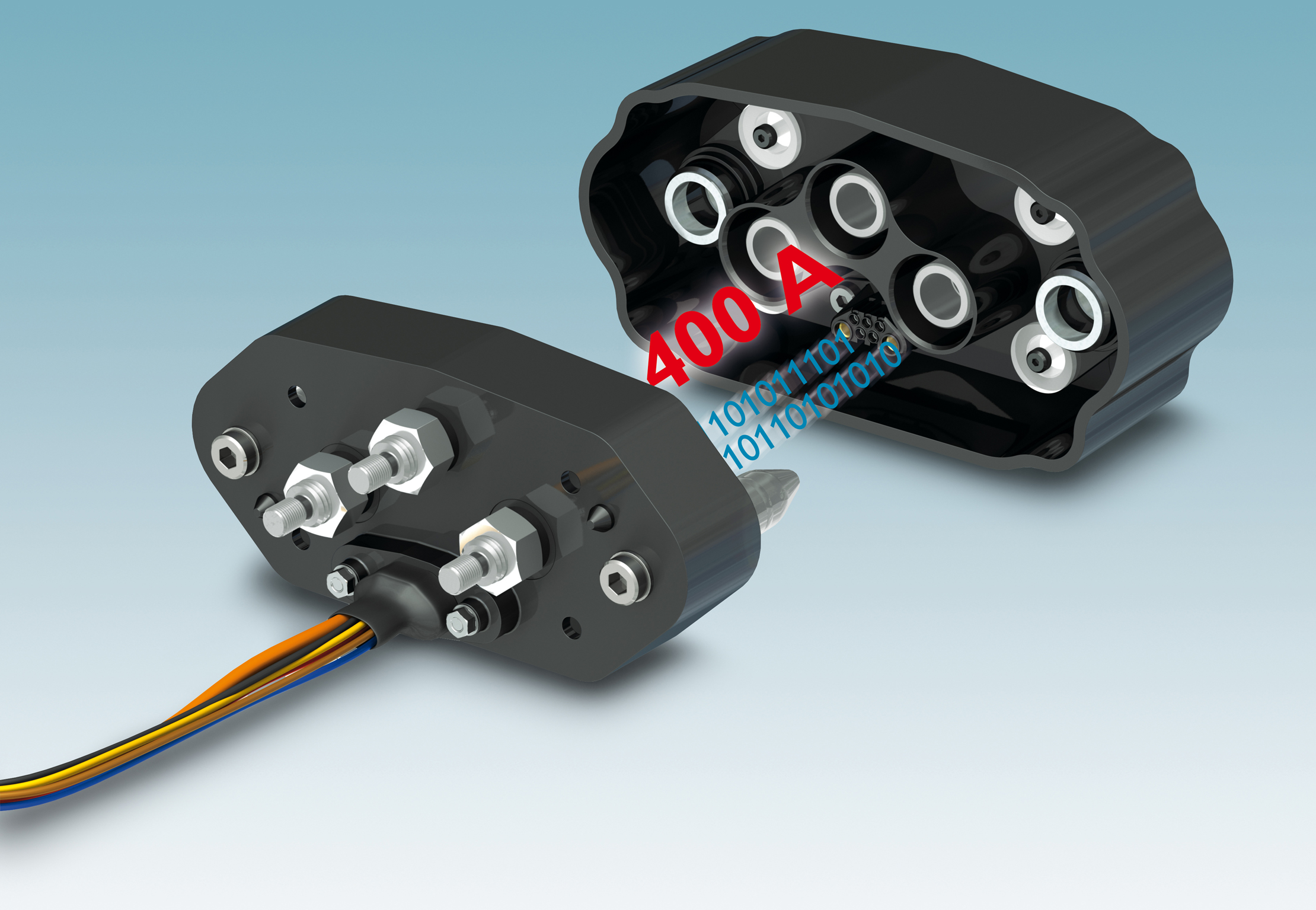 It is used in city and community transportation systems, for transport vehicles in the logistics environment, as well as for people movers.
As a result of its dimensions and material properties, the connector system is designed for currents up to 400A, voltages up to 750V, and 10,000 insertion and withdrawal cycles. As well as providing specific charge management, the integrated data module monitors the temperature in order to avoid overheating. The spring-damped guide bolts compensate for any tolerance when inserting the connector and dampen any vibration when the vehicle moves. In addition, they ensure reliable connectivity and a long service life.
ADVERTISEMENT

ADVERTISEMENT