The N-Line enclosures – designed by and exclusive to NHP, provide an economical and simple enclosure solution.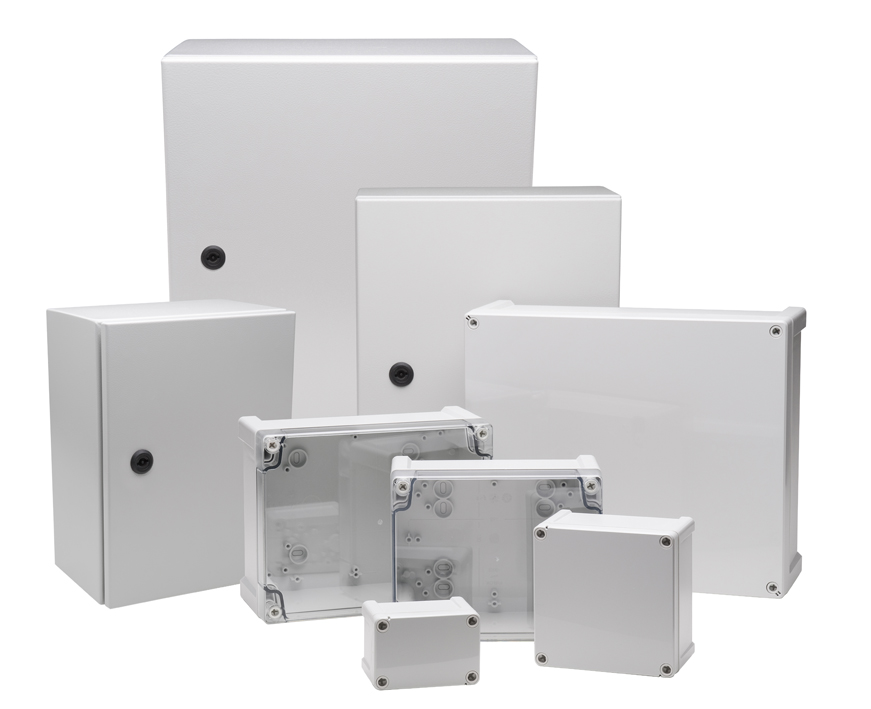 With 14 sizes available in powder coated mild steel and 9 sizes available in insulated ABS plastic solutions, N-Line enclosures can cater for every application.
The powder coated steel solutions are available in IP66 and include mounting plate as standard, large bottom entry gland plate and various earth stud locations. With the flexibility to add brackets for wall mount installations, N-Line steel is suitable for all types of industrial applications.
N-Line plastic range in IP65 is available with both clear and solid grey lids allowing for flexible choice depending upon the installation requirements. Both clear and plastic lids solutions offer smooth covers for printing and signage for customised solutions and offer mounting plates and pre-cut DIN Rail to suit.
NHP understand the many challenges that our industry presents and have engineered this enclosure range to provide a cost effective solution that does not compromise on quality and durability.
The N-Line range of enclosures is now available from NHP and an authorised electrical wholesaler.
ADVERTISEMENT

ADVERTISEMENT