One in four NSW residents dispose of asbestos on-site or in kerbside bins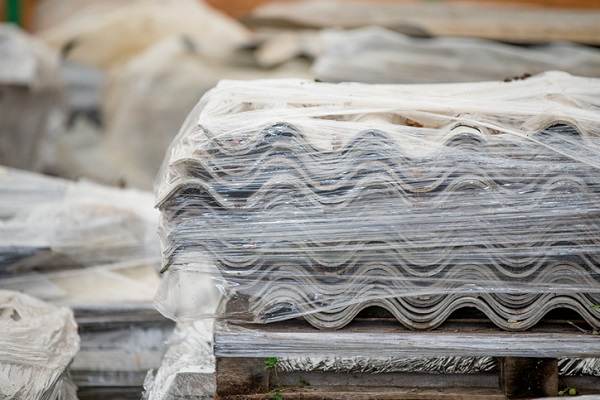 Research commissioned by the NSW Environment Protection Authority (EPA) has found an alarming lack of knowledge around how to deal with asbestos by homeowners and trade professionals.
Almost 50% of adults in NSW currently live in properties containing asbestos but do not know how to deal or dispose of it safely.
A survey of 2000 people found more than one in four reported they disposed of asbestos in unsafe or illegal ways, including leaving it on-site once it had been removed or putting it in a kerbside waste collection bin.
The researchers also found less than a quarter of trades professionals sought advice from licenced asbestos professionals, and less than half wore protective equipment when they found it.
"Our research shows people often overestimated their skills and knowledge, which puts themselves and others at risk," EPA unit head education and programs Sharon Owens says.
"These findings will help inform an EPA awareness campaign later this year that aims to encourage homeowners and tradies to plan and prepare for asbestos before they commence work."
The EPA commissioned two major pieces of research to benchmark the public's knowledge on asbestos disposal.
This research provided crucial insights into what people are thinking and doing around asbestos. It is now being used by the EPA and the NSW Asbestos Coordination Committee to increase safe and lawful behaviour in relation to asbestos and asbestos disposal.
The right safety precautions should be taken at all times but in particular where buildings were constructed before 1990. These are the most likely to contain asbestos and because of their age are more likely to be demolished or renovated.
EPA Unit Head Education and Programs Sharon Owens said the findings were vital for those doing or considering DIY renovations or maintenance on older homes.
"We found one in three homes nationwide likely contained asbestos and that renovations were often done by homeowners with the help of family and friends," Sharon says.
"If homeowners don't think about asbestos when planning or doing work, they can get a nasty surprise that puts their family and friends at risk of disease.
"Asbestos is dangerous, and the risk of disease increases with exposure. This research makes it very clear how important educating the community about asbestos is all year round, not just during Asbestos Awareness Week."
ADVERTISEMENT

ADVERTISEMENT