Oliver Footwear releases new range of safety boots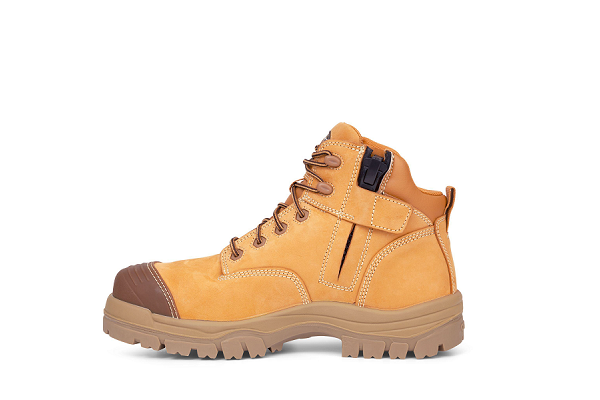 Oliver Footwear, an Australian safety boot provider, has released a range of safety boots for those working in agriculture, building and construction.
Dubbed the Hiker Boot range, it has been designed with security and comfort in mind. The range are an extension of the popular AT 45 and AT 55 series with this Hiker Boot range having a signature low ankle design.
The low ankle design ensures that those with active occupations are experiencing adequate support, with the ability to move around with ease.
The footwear also comes with COMFORTcushion Impact Absorption System with PORONTM which protects the heel and ball of your foot, Oliver SOFTstride open cell low density urethane foam built into the insole for ultimate contour support and NATUREform toe cap with a wide profile for greater comfort.
Both Hiker Boot styles feature water and high heat resistant technology; AT's All Terrain dual-density sole with lightweight shock-absorbing durability, which makes both styles resistant to minerals, organic oils and acids. The AT 55 style is resistant to 300°C surface contact, while the 45 style is resistant to 130°C, making them the perfect all-season work boots.
Every style complies with Australian and New Zealand safety standards and comes with a six-month manufacturer's warranty, so wearers can rest assured that their feet will stay safe, and their shoes sturdy.
ADVERTISEMENT

ADVERTISEMENT