NHP introduces new enclosures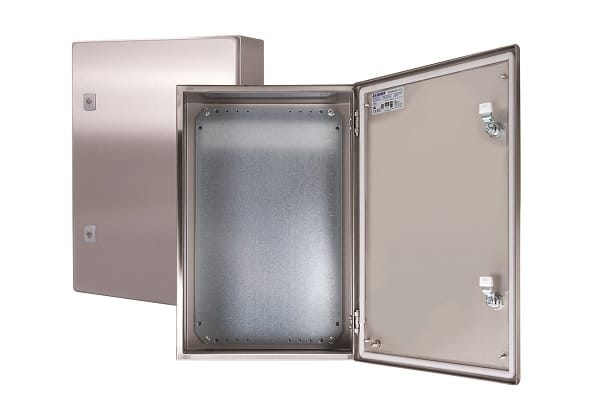 NHP has announced the introduction of its new range of Eldon ASR 3165L Stainless Steel wall-mount enclosures.
These new enclosures will be available in a range of sizes with accessories that vary from rain hoods, inner doors and depth adjustment kits. The announcement is also heavily supported by strong local stock holding to make sure of quick and easy delivery that suits anyone's requirements.
The ASR range has been made to suit the harshest conditions with the highest possible impact rating of IK10 and IP66 ingress protection.
The main and new features of the Eldon ASR 316L Stainless Steel wall-mount include:
Silicone enclosure seal with almost zero water absorption, wider temperature range and improved chemical resistance than standard PUR (Polyurethane) gaskets
High cleanliness design without gland plates or pre-existing mounting holes for a perfectly smooth finish
Mounting plate marked in 10mm increments for ease of component placement and reduced installation time
Cross compatibility with accessories from existing mild steel range, reducing stocking requirements
Multiple earthing studs to simplify wiring and save time
Available in both single door (ASR) and double door (ADR) versions
NHP has made their latest product particularly suitable for food and beverage applications where being easy to clean is imperative.
For more information, please visit NHP's website: http://www.nhp.com.au/