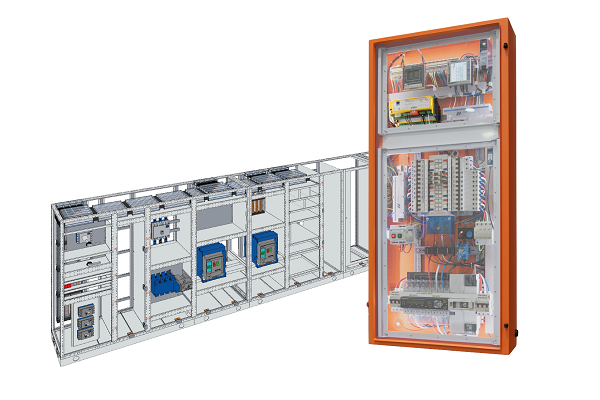 In light of the new switchboard standard coming into effect this May, NHP has released a number of compliant solutions to help prepare electricians for the changes and ensure they're ready for the changes.
The new switchboard standard, AS/NZS61439 Low-voltage switchgear and control gear assemblies – has been penned into the diary for a while now and as of the time you're reading this, it's in effect. The changes are, in part, based on the European IEC61439 with specific in-country notes for Australia and New Zealand.
It covers a range of topics around switchboards including the testing and verification process and the discrimination and selectivity of protective devices across all low-voltage switchgear among others. New switchboard designs will be tested in a laboratory, subjecting them to a variety of tests such as short circuit, IP rating and temperature rise. The tests aim to determine how a switchboard operates in an installed environment.
In terms of manufacturers, their responsibility ends at the outgoing terminals and how it is applied will always remain the responsibility of the installer.
NHP is an Australian owned specialist in electrical products, with a global network of supply line partners. It has recently released a number of solutions that help the electrical market prepare for AS/NZS61439.
"What's important with AS/NZS61439 is that it creates a level playing field with all the boards tested or rated in an even way," NHP product manager Jamie Goddard says.
"Any customer can use our solutions and have confidence in how it's going to perform and that it's compliant."
CUBIC switchboards
NHP distributes the Danish modular switchboard system from CUBIC for switchboard needs in the local market.
CUBIC had representation on the IEC Committee which wrote IEC61439, released in 2014 across Europe, meaning they were able to start testing very early for this new solution.
"Being a modular switchboard, it's assembled out of a range of standardised parts," NHP product marketing manager Nicholas Moss explains.
"You get a number of mass manufacturing cost efficiencies for a high quality product. Also CUBIC have heavily invested in testing their design for IEC 61439, which our local Assembly Manufacturing Partner benefit from without a huge investment from themselves. With the CUBIC solution, it has been tested with seven major brands of switchgear, including Terasaki."
Ready for projects up to 6,300A and 120kAs-1, the CUBIC modular switchboard meets the needs of several industries including industrial, infrastructure, building, critical use, energy and OEMs.
Concept panelboards
Another solution NHP has ready for the electrical market is the Concept Panelboard. Since its launch in 2019, the panelboards are fully designed by NHP to suit the local market requirements.
Designed and tested for both Parts 2 and 3 of AS/NZS61439, panelboards up to 250A are made to Part 3 while panelboards up to 400A are to Part 2.
The off-the-shelf configurations consist of the IP40 Concept One, IP42 Concept Plus and IP66 Concept Premier and come in either grey or orange. The range includes an option of either single or dual-metered, as well as main switch options of none, 160A, 250A, 400A isolators or up to 200A MCCB. Advanced RCD testing is also available for retrofitting.
Concept Panelboards give end-users value-add solutions that are specifically built for their needs. When used in tandem with NHP's XPD software, these specific designs can be drawn up quickly to further speed up the turnaround time.
NHP adds that the team has found some updates it can make towards its Concept panelboard solution. These improvements are set to be released towards the end of 2021.
A look to the future
"For me, one of the exciting future directions of the CUBIC design software, 'Galaxy', is its ability to work with in BIM design software," Nicholas adds.
"The future of building design is going to go down that path. We been working with some Revit users to produce 3D BIM families for use in their building designs, so architects can use our solution right from the get-go of a project, integrating the 3D model switchboard into entity designs.
"During building construction, a BIM design can be fed into a laser device that projects where the switchboard will sit, where to drill holes, mount duct, etc, saving time and improving accuracy."
This kind of software has worked wonders in the plumbing industry with the software helping plumbing professionals figure out the tiniest of details for pipes.
On top of the BIM software compatibility, NHP is looking at how the expanding EV market will affect their solutions and figuring out what will be needed for future applications.
"It has been a learning curve for us at NHP but also for the industry, truly identifying where the limitations are and how the products react," Jamie says.
"The new standard will lead to a safer and more even playing field on the market and these solutions from NHP will make the electrician's world and the customer's world a safer place."
ADVERTISEMENT

ADVERTISEMENT