Next-generation batteries for renewable energy to be made in Australia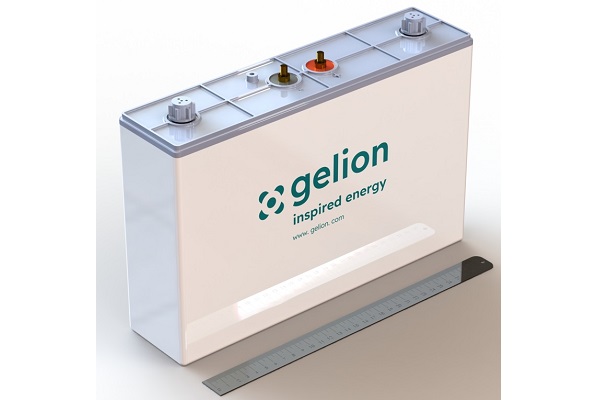 Gelion Technologies, the global renewable-energy storage innovator, and Battery Energy Power Solutions have joined forces to manufacture and distribute safe, affordable Gelion Endure non-flow zinc-bromide battery storage solutions for renewable energy in Australia.
The partnership represents the next stage of commercialisation for Gelion and Battery Energy, demonstrating their commitment to supplying competitive Australian-designed and manufactured energy storage products to the local market.
Battery Energy has successfully provided power solutions for more than 30 years to a wide range of industries. It will provide manufacturing scale-up of the Gelion Endure non-flow zinc-bromide (ZnBr2) battery at its site in Fairfield, Sydney.
Producing Gelion's stationary energy platform domestically will provide local jobs in a green, innovative industry and shorten supply chains for the Australian market. The batteries will be deployed in production trials in 2022 ahead of anticipated commercial availability.
Gelion's breakthrough non-flow zinc-bromide battery is an affordable, safe, recyclable alternative to lithium-ion, making it a reliable energy source for a range of applications.
Gelion's Endure energy storage platform is suitable for irrigation, water purification and desalination systems, remote communities, mining facilities and agriculture.
Gelion's stationary energy storage solutions have been optimised for a wide temperature range making them ideal for Australia's tough conditions.
Endure batteries can be completely discharged and recharged with no loss of function. The battery's electrolytic gel is a fire retardant, making the batteries safe and robust.
"Battery Energy has built strong, long-term, sustainable customer relationships and continues to raise our reputation for being a reliable and innovative supplier," Battery Energy managing director Gaby Peimer says.
"Partnering with Gelion to establish a manufacturing and distribution partnership for its non-flow batteries will complement and enhance our business."
Gelion Technologies chief executive Andrew Grimes welcomes the opportunity to manufacture the Gelion Endure battery locally for the Australian market: "We are excited to work with Battery Energy. Its 30 years' experience delivering customer-focused power solutions in tough environments will be invaluable in helping us deploy our technology in our own backyard.
"Gelion's vision is to play a leading role in the transition to clean energy across the globe. The partnership is both an environmental and business breakthrough – and a win for local manufacturing, given Australian know-how often goes overseas for production.
"In the coming months, we will be focused on demonstrating our next-generation battery systems in-field in Australia, commencing later this year."