Metro Trains fined after arc flash injury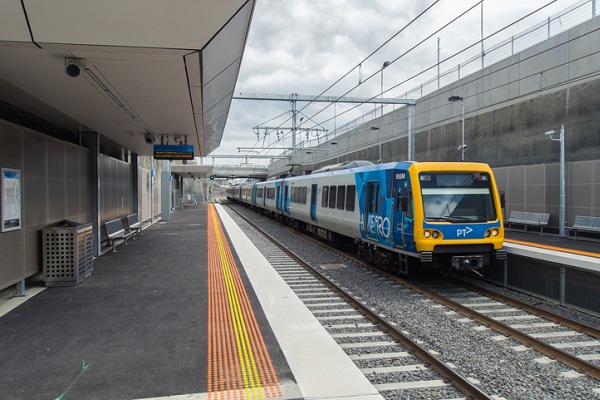 Metro Trains Melbourne, the operator of Melbourne's metropolitan rail systems, has been convicted and fined $100,00 after a worker suffered an electrical shock while upgrading the lines in 2018.
The company was ordered to pay costs of $5,971 after pleading guilty to a single charge of failing to ensure, so far as was reasonably practicable, that the workplace was safe and without risks to health.
In July 2018, the linesman sustained burns to his hand and required hospital treatment after a live wire caused an arc flash while he was installing a steel bracket on an overhead gantry near Kooyong Station.
The incident occurred during an electrical upgrade of the Glen Waverley line at the Glenferrie Road tram square, the level crossing where tram and train tracks intersect.
An investigation found a 600V feeder cable running into the intersection had not been isolated, because diagrams prepared for the work did not show where the live electrical assets were physically located.
The court heard Metro Trains failed to provide safe systems of work and the necessary information and training for identifying and isolating the tram squares; informing workers of the location of all electrical assets through sectionalised diagrams; and performing a site inspection where each asset was identified and isolated.
WorkSafe executive director of health and safety Narelle Beer says the incident was an important reminder of the dangers of working with electricity: "This incident could have easily ended in tragedy. An electric shock can occur in just moments and for those who do survive, the injuries can be severe.
"It doesn't matter if you're a large employer or a small business, all duty holders should be constantly reviewing their systems of work to ensure they are keeping their workers safe when operating around electrical wires."