Mercedes-Benz unveils Vision Van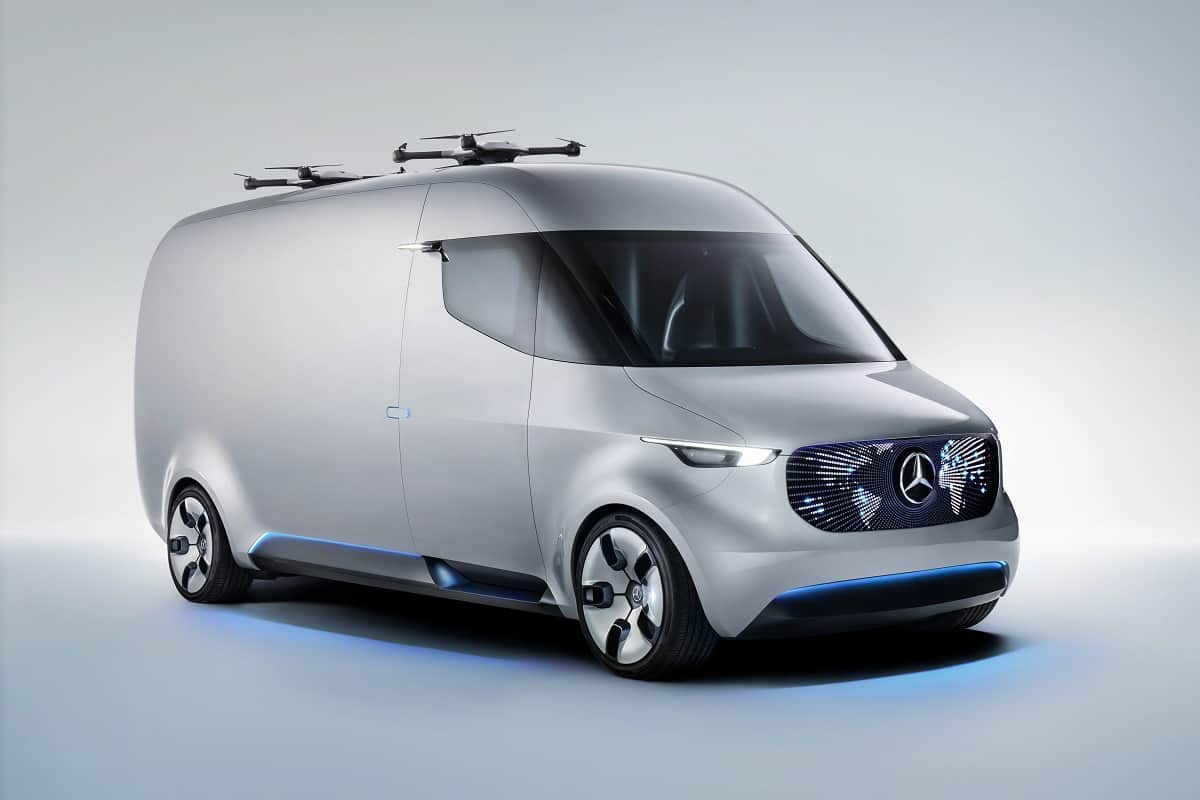 Mercedes-Benz is investing heavily in electrified powertrains for its commercial vehicles, developing prototypes and conducting trials as it works toward putting highly advanced new plug-in trucks and vans into series production over the next few years.
While a new 12-month trial of its heavy-duty (18t/25t) zero-emissions Urban eTruck is now underway in Europe, gathering real-world data and feedback from potential customers ahead of a market launch inside three years, Mercedes-Benz recently announced that mass production of a still-to-be-revealed light-commercial van with a full-electric e-drive powertrain will begin in 2018.
Mercedes-Benz Australia/Pacific is upbeat about bringing the electric van here, despite a lack of recharging infrastructure across the nation, while its parent company also has an eye on the long-term future with a new five-year strategic plan that heralds some radical changes ahead for the industry.
Presented in conjunction with a Vision Van concept, the so-called 'adVANce' strategy invests around €500 million ($A695m) into not only the forthcoming electrified powertrains – known to include a 75kW/270Nm electric motor and battery system offering a driving range of up to 270km between recharges – but hi-tech applications spanning digitisation, automation and robotics in vans.
The aim is to keep pace with customers' changing requirements as the transport industry moves forward as a result of various economic and social trends, including ever-increasing urbanisation, the growth in e-commerce, intelligent networking of a broad range of technologies and the proliferation of platform-based business models.
The Vision Van has a variety of thought-provoking elements, including a fully automated cargo space and integrated drones that can drop off items to various jobsites autonomously by air, reducing the time spent with manual delivery via road.
Another area of innovation centres on integrating smart technologies into the service vehicle – the tradie's mobile workshop – that can make management of parts and tools more efficient.
"In future, new holistic system solutions will enable parts to be ordered in a fully automated way by means of an intelligent inventory management within the vehicle, as well as for the relevant parts to be placed overnight directly into the van," Mercedes says.
"Intermediate steps such as inventory evaluation, ordering parts manually and the tradesperson having to equip the vehicle are no longer necessary."
It might sound fanciful but Mercedes sees it as keeping abreast with the rapid rate of technological change occurring in the industry – as seen with autonomous driving systems, for example – and that integration of the work van and its contents into the entire transport system, from loading up to getting there and performing the job, is the best way forward.