MEGT commences first Certificate III in Electrotechnology class
Two people have put every ounce of their experience into a new Trade Skills Centre providing electrotechnology courses in Ringwood, Melbourne.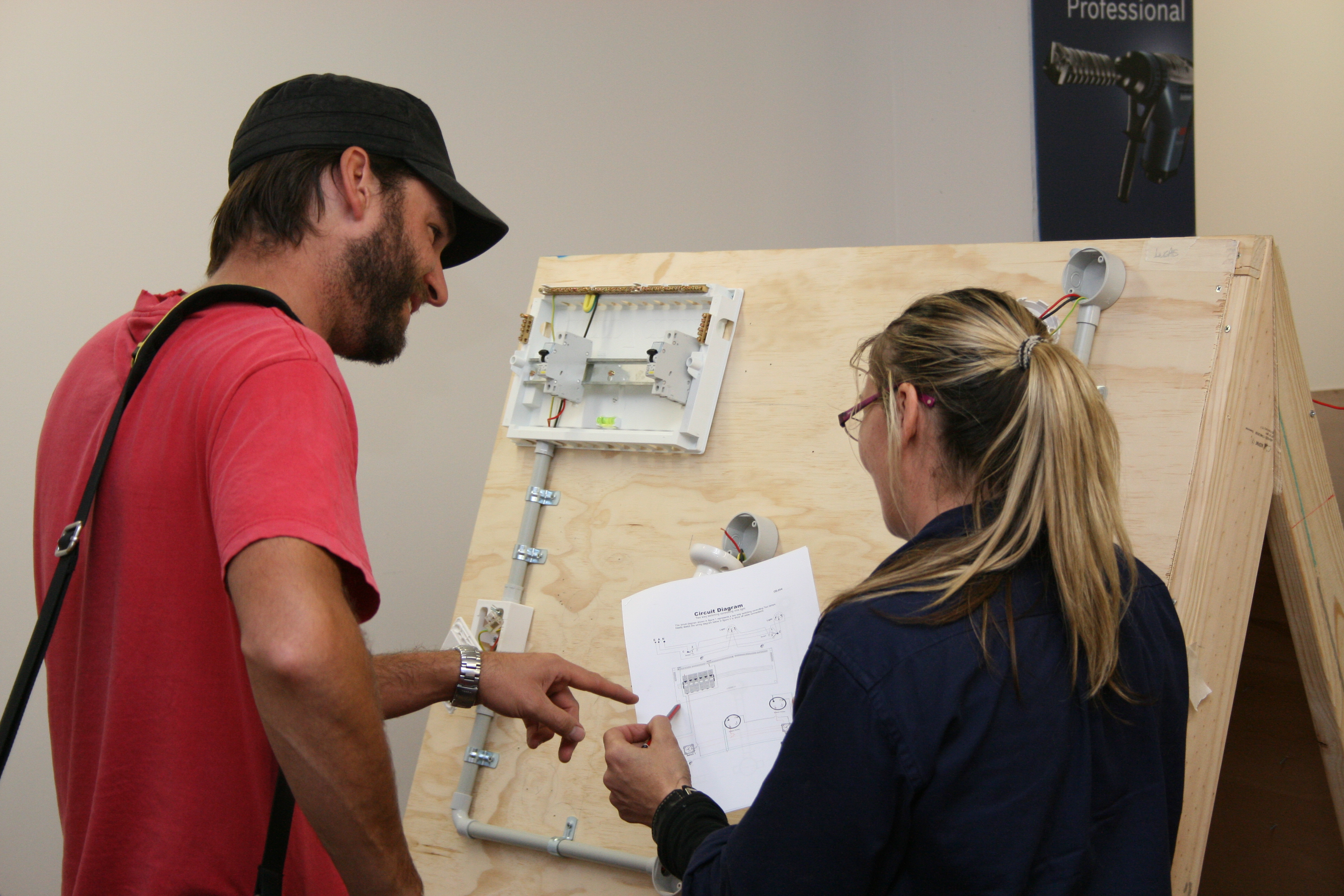 The 27th April will mark the culmination of a year's worth of research and preparation that Mel Alemu, an electrical engineer in electronics and in communication engineering, has been working on to ensure the course structure and material is absolutely spot on. In March, Paula Elstrek stepped straight into a class of 18 Pre-apprentices, quickly earning their respect for her technical expertise and practical knowledge. Together, they have been laying the foundation for training that has taken off in popularity.
"It has been quite a surprise to discover how popular the pre-apprenticeship courses are," explains Mr Alemu. "Students have been telling their friends and the classes have grown more from word-of-mouth than from marketing. I can hardly believe how much it has grown.
"What we offer at MEGT is a one to one relationship between students and trainers that you can only get from having small classes. You get to know the students well and can talk to them about all the different opportunities they have ahead of them. Electrotechnology is a big profession."

The small class sizes suit Ms Elstrek's style of teaching because she works on building each apprentice's confidence as well as their skills. "Every student has his own board to work on and that means I can tailor the teaching to suit the individual."
Both Alemu and Elstrek talk about the joy of watching students change over time, particularly when they keep going with their training and gain employment as a result.
On April 27, they will celebrate the commencement of the first Certificate III in Electrotechnology student with both the Hon Peter Hall, Victorian Minister for Higher Education and Skills and Minister responsible for the Teaching Profession and Mr Mike Symon, Federal Member of Parliament for Deakin officiating.
This is a big year for MEGT, as it is also the organisation's 30th anniversary.