Madison has distribution of InHand Networks in hand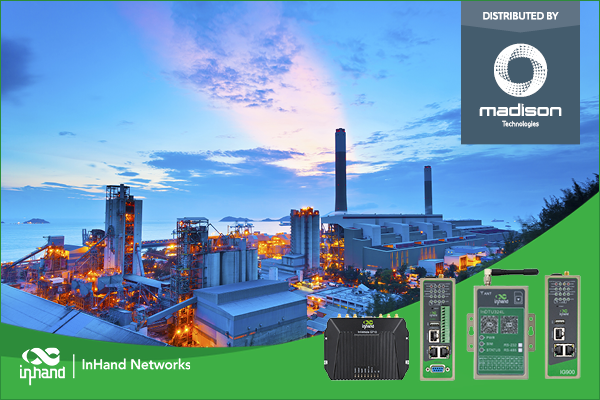 Madison Technologies has announced the partnership with InHand Technologies, a new brand of industrial communication products. InHand Networks is a global leader of Industrial IoT connectivity solutions, serving its partners and customers with industrial M2M routers, gateways, industrial Ethernet switches, rugged computers and IoT management platforms.
Established in 2001, InHand provide a range of IoT solutions for various markets including smart grid, industrial automation, remote machine monitoring, smart vending, smart city, retail and more.
It's also accredited as both Rockwell Automation Encompass Product Partners in Asia-Pacific and Schneider Electric CAPP Technology Partners and continues to define industrial innovation and reliability.
"Our partnership with InHand Networks provides our valued customers with high quality, cost competitive solutions for commercial and industrial applications," Madison Technologies chief executive Paul Calabro says.
This program complements our existing portfolio of strong local and global brands we represent in the region. InHand Networks has a long history of success and our team is well prepared to offer this range of products to the market."
InHand products include the InConnect platform, a plug-and-play remote management tool, advanced cybersecurity for data transmission, end-to-end remote access, compact, rugged frame designed for mission critical industrial IoT applications and edge computing capabilities among others.