Legrand releases Zyla Plus downlights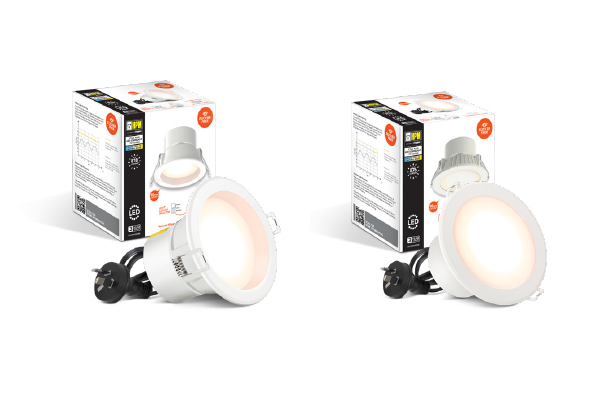 Legrand has released its Zyla Plus flicker-free LED downlights, a tri-colour range lighting solution made for trade professionals seeking top-tier quality. With an impressive Colour Rendering Index (CRI) of 80+, the downlights ensure accurate and vibrant colours in any space.
Providing a comfortable and stable illumination experience, the downlights are specially designed to minimise the visible flickering of light output caused by "ripple control injection" (frequencies of 750Hz and 1050Hz and up to 20Vrms), applying to both full brightness and when dimmed with approved HPM or Legrand dimmers.
The dimming capability allows for precise control of the light output, while the 100° beam angle ensures wide coverage. With a power input of 7W and a power factor of 0.9, Zyla Plus offers energy efficiency without compromising performance.
Available in Warm White (3,000K), Cool White (4,000K) and Natural White (5,000K), the downlights deliver impressive lumen outputs and fit perfectly into a Ø90mm ceiling cut-out and having a low-profile depth into the ceiling of Ø61-72mm for easy installation.
Available in a recessed or flush design, the downlights are assured to add a sleek touch to any space. Furthermore, they are IP44-rated, making them suitable for use in undercover outdoor areas, and have an efficacy of up to 125lm/W for excellent energy-saving capabilities.
With a Class II protection rating, these downlights provide enhanced electrical safety. They come with a three-year warranty providing peace of mind to trade professionals and their customers.
ADVERTISEMENT

ADVERTISEMENT