Klein Tools releases the high-vis Klein-Kurve wire stripper/cutter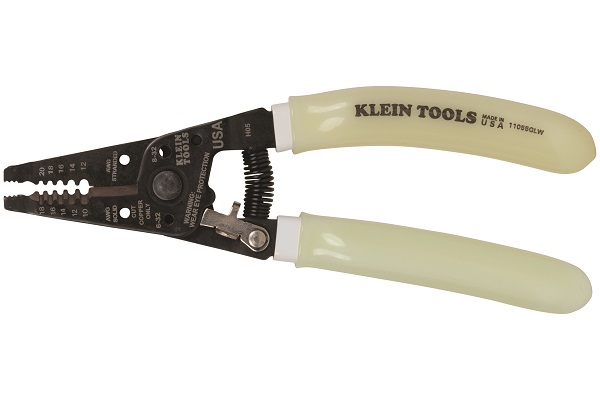 Klein Tools has released a high-visibility version of its Klein-Kurve wire stripper and cutter, ideal for electricians working in low-lit areas.
With glow-in-the-dark grips, this simple addition to the Klein-Kurve makes finding the right tool for the job much easier. The grips charge up in natural or artificial lighting.
The tool itself is able to cut, strip and loop 10-18 AWG solid and 12-20 AWG stranded wire. A strong-gripping serrated nose makes it easier for bending, shaping and pulling of wire. It shears 6-32 and 8-32 screws cleanly.
It's made in the USA.