Klein Tools release the LAN Scout Jr. 2 cable tester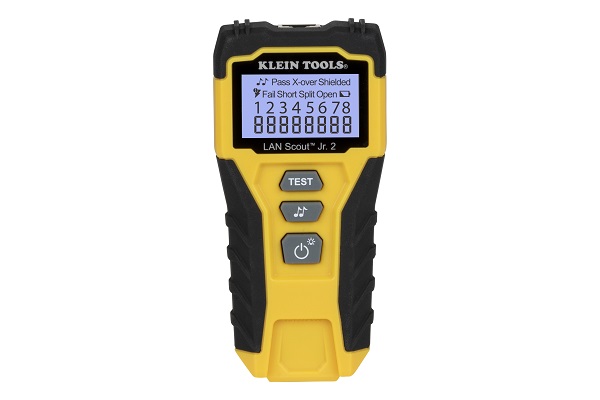 Klein Tools has released the LAN Scout Jr. 2 cable tester which tests installed or loose data (Cat 5e, Cat 6/6A) cables terminated with RJ45 connectors.
It also tones cables with multiple tone frequencies with a backlit display making it easier to read in low-lit areas. It's all controlled via a three button interface, making it easier and simpler to identify test responses.
Electricians can test for open, short, miswire or split-pair faults, cross-overs and shields.
It's made for the field with a slip-resistant rugged overmould for easy gripping and durability.