Klein Tools Australia releases Lineman Pliers and Insulated Cutting Nippers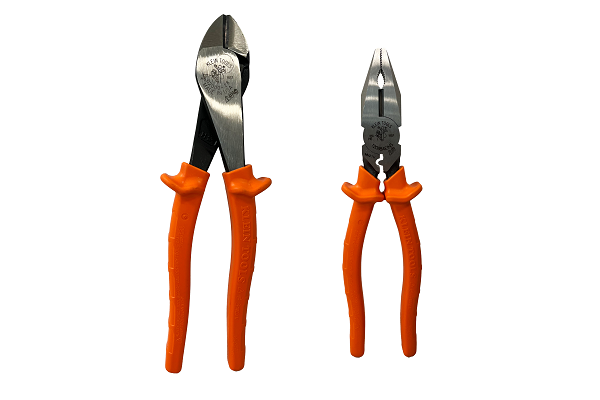 Klein Tools Australia has released the all-new 8" Insulated Lineman Pliers (A-12098A-EINS) and 8" Insulated Cutting Nippers (A-2000-28A-EINS).
Through close consultation with Australian & New Zealand electrical contractors, these Australian-designed tools have been developed to meet the specific needs and demands of customers.
Featuring a precision machined pipe-grip for greater gripping power and a precise jaw gap, the 8" Insulated Lineman Pliers make fit-off tasks such as copper wire twisting easier and more efficient.
With long-life heavy-duty cutting blades and an innovative crimping die for superior leverage crimping, these pliers are an electrician's everyday essential tool.
The 8" Insulated Cutting Nippers feature induction hardened cutting knives for long-life use while the short jaws and bevelled cutting edges ensure precise cuts are achieved every time.
Most critically though, both tools have been engineered using durable moulded insulation that meets or exceeds ASTM F1505-16 and IEC 60900:2018 standards for insulated tools and the unique insulated comfort grips are rated to 1,000V for safety on the job.
ADVERTISEMENT

ADVERTISEMENT