Jamie Roberston wins Electrotechnology Industry Trade Award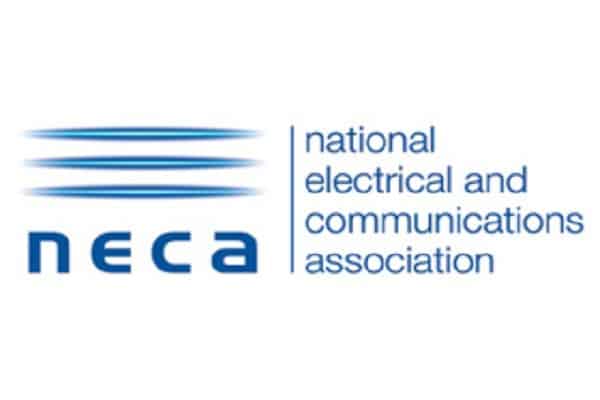 Jamie Robertson, a former electrical services technician from the Ford auto-manufacturing plant in Geelong, has won the Electrotechnology Industry Trade Teacher Award for 2017.
Jamie is an A-Grade electrician who joined NECA Education and Careers in 2016 through its Teacher Pipeline recruitment process after completing both a Certificate IV in Training and Assessment and classroom time under the guidance of NECA Education and Career's Senior Teacher and Operations Leader.
The program has been created to bring in new trade teachers to the industry, based on their passion and dedication to mentoring the next generation of young electricians.
Despite Jamie's experience being limited as a teacher, there has been positive feedback from staff, his students and employers according to NECA chief executive, Suresh Manickam.
"Jamie has an obvious way of connecting and engaging in the classroom and this has helped foster mutual respect. His managers could not speak more highly of his work, passion and drive," says Suresh.
"A strength of his is his motivation for continual learning and extending his knowledge within the electrical trade. References from his managers include 'regardless of the project he will always role up his sleeves, have a go and learn along the way' and 'he is the absolute pinnacle of the culture and values we are promoting at NECA Education and Careers.'"
Jamie will attend the NECA National Excellence Awards at the Sydney International Convention Centre in November as we celebrate the best of the best in our industry.
"Once again, we were highly impressed with this year's list of Trade Teacher Awards applicants and the ongoing success of this award is a testament to the quality of teaching across the industry. On behalf of the National Electrical and Communications Association, I wish to acknowledge all of this year's applicants and in particular, two others who we awarded a High Commendation to – Gregory Morgan from the College of Electrical Training in Western Australia and Michael Cullen from the Holmesglen Institute in Victoria," says Trade Teacher Award judge Wes McKnight.