IXL Appliances launch new website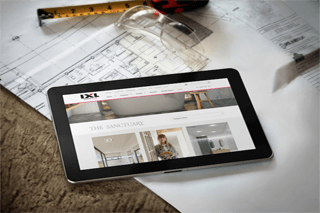 IXL Appliances has relaunched its website for trade and consumer customers. The new IXL website is a valuable resource for anyone looking for high quality and innovative ventilation, heat and light solutions for the home environment.
Key features include:
Dedicated trade pages
The website's trade pages include trade-only products and trade brochures with all the information required to select and install exhaust fans, heat lamps or space heaters.
Product pages
The new IXL website features product pages for the Tastics range, as well as for ventilation and heating options. Trade customers can browse and compare products and then download installation guides, wiring diagrams and other useful tools.
Help me choose page
The 'Help me choose' page allows customers to calculate their extraction requirements for a room in three easy steps. Simply choose the type of room where the exhaust fan is to be installed, such as a bathroom with or without a shower or a laundry with or without a dryer, enter the room dimensions, then view the attributes of each recommended unit to make the perfect choice. This helps trade customers to easily and quickly find the perfect IXL product for a project.
Downloads page
Information about IXL's range is now available to download. Trade customers can now access resources such as high-quality images, brochures and data sheets and download them as part of a project's overall specifications. IXL's new website is aimed at providing customers and specifiers with easier and faster access to even more information about its outstanding range of ventilation, heat and light solutions.