isense plain bearings from igus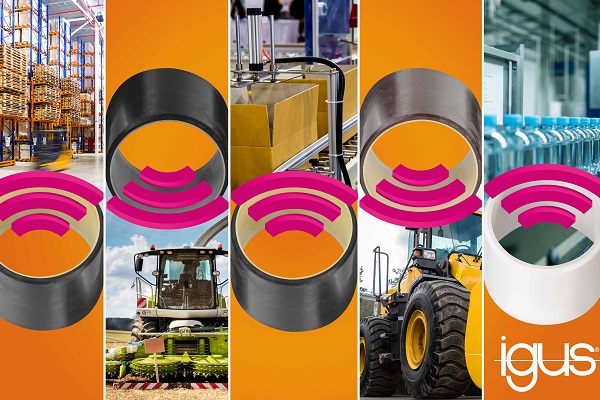 For its first catalogue range for intelligent plain bearings, igus has released isense plain bearings.
Presented last year as a prototype, the isense plain bearings feature five iglidur materials for predictive maintenance. Whether in the food industry, textile machines, forklifts or construction machines, with the intelligent isense plain bearings, users receive a durable and lubrication-free solution that provides information about their wear.
Wear-resistant parts such as plain bearings must withstand extreme loads in machines and plant. If one of these bearings fails, there will be big trouble.
For this reason, igus presented the first study of intelligent plain bearing at the Mannover Messe 2019. The principle: technology integrated in the bearing detects wear in advance and gives the user a signal in good time when the wear limit is reached.
After many series of tests in the 3,800m² in-house test laboratory, igus has now developed the first isense standard range for its lubrication-free iglidur plain bearings.
"The catalogue range includes five materials with which we can cover a large part of highly stressed applications," igus division manager iglidur plain bearing technology Stefan Loockmann-Rittich says.