Igus releases heavy-duty rol e-chain for maximum service life on cranes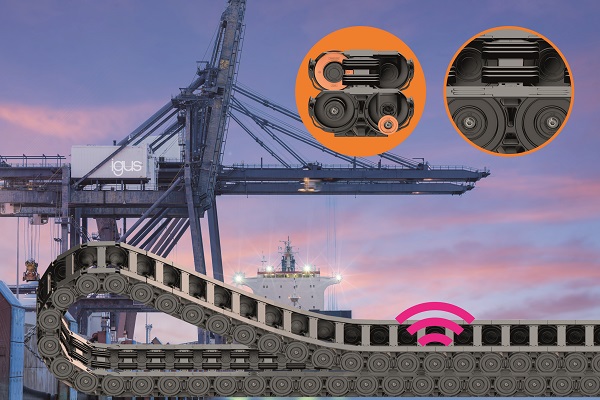 Treotham has released the heavy-duty P4HD rol e-chain which is ideal for longer travels, higher acceleration speeds and reliability.
With the new generation of cranes demanding more from energy supply systems, the P4HD is made with abrasion-resistant materials as well as special side parts and newly designed links. It aims to minimise wear and reduce the drive energy even further.
All parts can be replaced in case of maintenance. To monitor the service life, smart plastics sensors can be integrated into the pin/bore connection.
"Especially for these emerging trends in the world of cranes, we have already developed a new rol e-chain with the longest service life," igus e-chains business manager Jörg Ottersbach says.
"This is why igus has launched a heavy-duty version based on its P4 rol e-chain range. The chain is said to have a service life – depending on the application – of up to 15 years. For this purpose, igus relies on tribologically optimised high-performance polymers. In order to further reduce abrasion at all points of the chain, igus has come up with a few design refinements."
Jörg adds that the triple stop-dog system, symmetrical design and integrated roller reduce the required drive energy by 57% compared to a gliding chain.
"Tests in our in-house 3,800m² laboratory conclude that the P4HD has up to 50% longer service life than its predecessor series P41.56," Jörg explains.
In case of maintenance, all parts of the chain can be replaced 1:1. Existing P4 energy chain systems can also be quickly retrofitted with the new chain thanks to identical dimensions. This reduces the effort, costs and materials required for maintenance.